Games, Polls & Quizzes
How Well Do You Know the Original Hacker Flick and the Quintessential Disco Blockbuster?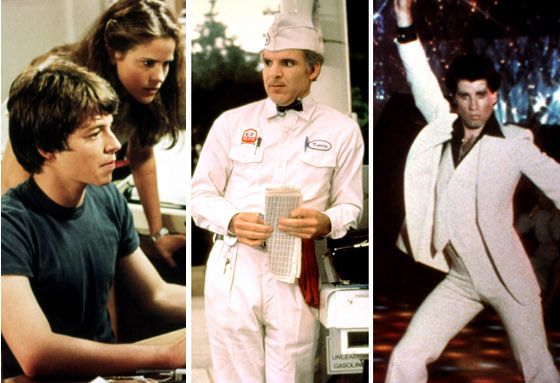 WarGames was light years ahead of its time: a hacker movie in an era before personal computers! Well, The Jerk and Saturday Night Fever had equally seismic impacts: one made Steve Martin a comedy legend; the other made disco icons of The Bee Gees. If you don't know which did what you're going to have problems with this weeks Ultimate Fan Games.
WarGames
Airs Mon., Jan. 30, at 8 I 7c
Matthew Broderick plays a genius computer hacker in WarGames but he actually had to practice for months on which video game as prep?

The Jerk
Airs Wed., Feb. 1, at 8 I 7c
Steve Martin nodded to another comedy legend in The Jerk by casting him as the gas station attendant. Who is he?

Saturday Night Fever
Airs Sat., Feb. 5, at 8 I 7c
You know the soundtrack inside and out but do you know which album finally toppled Saturday Night Fever as the best-selling album of all time?

To challenge yourself with more movie trivia, try AMC Filmsite's Super Movie Quiz.
To see a full list of AMC's Ultimate Fan Games, click here.
Read More