Uncategorized
Flashback Five – Your Favorite Patrick Swayze Movies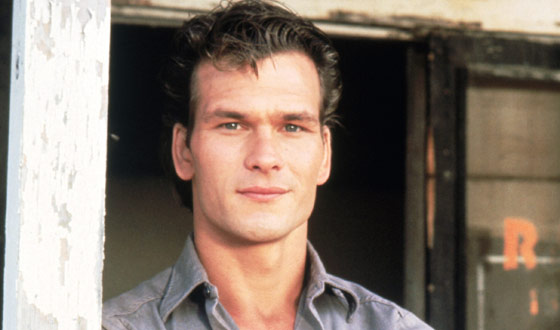 Patrick Swayze combined sensitivity and brawn, Southern charm and frat-boy menace, Eastern wisdom and Western aggression, deadly punches and killer dance moves. He is a force of nature, a walking contradiction, and one of the most underrated screen personalities to emerge in the Reagan era. The actor died of cancer in 2009 but his screen persona lives on. This weekend, get a glimpse of what made Swayze so great with AMC's Crazy About Swayze, which kicks off with Road House on Sun., Jan. 29 at 8/7c. In the meantime, here are your favorite Swayze movies.
1. Dirty Dancing (1987)
Swayze started off as a dancer, and he shows his considerable skills in the rug-cutting realm in this quintessential '80s movie. He plays a resort dance instructor whose after-hours sashaying with Jennifer Grey seems designed to incense John Travolta. With great chemistry, classic lines ("Nobody puts Baby in the corner!") and even a song sung by his Swayze-ness ("She's Like the Wind"), this movie charmed itself to number one.
2. Ghost (1990)
Swayze gives ghosts a good name as a murdered man whose spirit still has some unfinished business. Like Dirty Dancing, Ghost was a sleeper hit. Coincidence? Ha! Underestimated by studio execs, Swayze's sincerity has long endeared him to the masses. His hilarious psychological warfare with Whoopie Goldberg, and his erotic clay-sculpting with Demi Moore floated Ghost up to number two.
3. The Outsiders (1983)
Swayze plays a surrogate father for a brood of juvenile delinquents — and future Hollywood heavyweights — in this top-notch adaptation of S.E. Hinton's novel. As the Socs and the Greasers battle it out in the streets, Darry does his best to provide guidance to the troubled likes of Rob Lowe, Matt Dillon, Tom Cruise, Ralph Macchio, C. Thomas Howell, and Emilio Estevez. Even among this eye-popping ensemble, Swayze still stands out. Outsiders, welcome to the winner's circle!
4. Road House (1989)
Dalton (Swayze) is a God among bouncers. Sure, he can throw a drunk out of bar. But he also knows Tai Chai. He's got a philosophy degree. And this is really important: He can rip out a guy's throat with his bare hands. When not seducing the local medic (Kelly Lynch), he's spouting proverbs like Confucius: "Nobody ever wins a fight." For writing the Bible on brawling, drinking, and loving, Swayze's knuckle-bruising cult flick fights its way to number four.
5. Red Dawn (1984)
The Russians have invaded, but Swayze will never surrender. While World War III rages, Jed Eckert (Swayze) helps turn a group of red-blooded high-school kids (Charlie Sheen, C. Thomas Howell) into teenage Rambos. It makes sense: When the world goes to pieces, you look to Swayze for guidance. Watch out for an early appearance by his future co-star Jennifer Grey. Red Dawn is pretty awesome which is why it rounds out your top five.
Honorable Mentions
1. Point Break (1991): Swayze's mystical surfer/bank-robber also has a flair for political satire: He wears a Reagan mask for his crimes. As co-star Keanu Reeves would put it: "Whoa!"
2. Black Dog (1998): The actor plays the role he was always meant for: an honest trucker who's forced to run guns by the mob in order to save his wife.
3. Youngblood (1986): Swayze gets hazes by Rob Lowe! If that's not enough reason to see this movie, here's another: Keanu Reeves.
4. Steel Dawn (1987): Patrick Swayze heads into Mad Max territory as a warrior wandering a apocalyptic landscape. Come for the action, stay for the handlebar mustache.
5. To Wong Foo, Thanks for Everything! Julie Newmar (1995): Swayze wears heels for this drag comedy. (He's more fetching than costars Wesley Snipes and John Leguizamo.

Read More