Uncategorized
The Amazing Spider-Man Isn't the Only Movie Franchise Reboot to Amaze in the Last Ten Years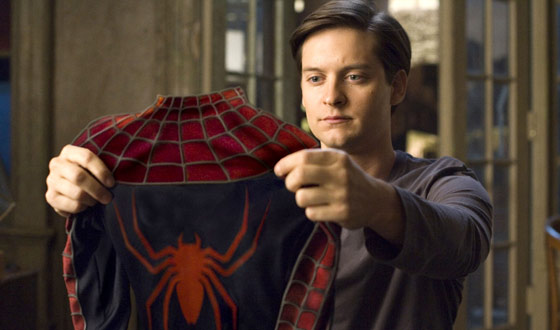 The Amazing Spider-Man, which reboots the 2002-07 Spider-Man trilogy starring Tobey Maguire, is shooting while new movies intended to revitalize everything from Robocop to Teenage Mutant Ninja Turtles are in the works. Before proceeding further, Hollywood might consider which franchises were successfully raised from the dead, thanks to these well-conceived updates…
1. Sherlock Holmes (2009)
The Hound of the Baskervilles (1939) kicked off a series of fourteen B&W movies with Basil Rathbone as a reserved Sherlock and Nigel Bruce as his dim Dr. Watson. Rathbone's performance set the pattern for subsequent Holmes until 2009's larky Sherlock Holmes, a steampunk action pic featuring an eccentric detective (Robert Downey, Jr.) and his square-but-sharp assistant (Jude Law). Even with a successful sequel, Sherlock Holmes: Game of Shadows (2011), purists are divided. But it's certainly made one 19th-century detective appealing to 21st-century audiences
2. Star Trek (2009)
The big screen spin-off from the small screen series got off to a rocky start with Star Trek: The Motion Picture in 1979, but found its footing with its sequel, the The Wrath of Khan. Come 2009, the new Star Trek took the characters to an "alternate timeline" that, thanks to a sharp script and savvy casting, gave vigor to the original concept while satisfying longtime fans via unobtrusive allusions. Having Leonard Nimoy's elderly Spock counsel his conflicted younger self (Zachary Quinto) was pure genius. Thank you, time travel!
3. Transformers (2007)
Everyone laughed when they heard a big-budget feature was being built around those little cars that could turn into cool robots, even geeks weaned on the '80s Transformers TV series and the animated feature Transformers: The Movie. Surprise, surprise: Michael Bay's Transformers kicked box office butt and spawned two sequels to date: Transformers: Revenge of the Fallen (2009) and Transformers: Dark of the Moon (2011). The latter one was also celebrated as rebooting 3-D without Avatar's more artistic concerns.
4. Casino Royale (2006)
James Bond first swaggered onto the screen in Dr. No (1962) and for four decades afterward, he switched styles, enemies, and sexual mores with lethal aplomb. But by Die Another Day (2002) even diehard fans conceded that the formula had gotten stale. Enter Daniel Craig, a decidedly more rough-around-the-edges, and jaw-droppingly sexy 007, well-suited to the gritty reboot that took many of its cues from Ian Fleming's first Bond novel. This was just the shot in the arm the series needed.
5. Batman Begins (2005)
The first Batman movies — a 1943 serial based on the comic and the 1966 flick spun off from the campy TV series — were strictly kid stuff. More than two decades later, Tim Burton's 1989 Batman took its material (and leading man) more seriously. But it wasn't until Christian Bale's truly tormented Bruce Wayne that you could truly take the caped crusader seriously. Like Frank Miller's 1986 graphic novel The Dark Knight Returns, Batman Begins and The Dark Knight (2008) made being a bat-fan respectable.
Also worth mentioning: Rocky Balboa (2006), Rise of the Planet of the Apes (2011), The Incredible Hulk (2008).
Check out Batman Begins on AMC on Mon., Jan. 23 at 8PM | 7c.
Read More