Video
No Shemp. No Curly Joe Either. Just the Iconic Three Stooges, Five Times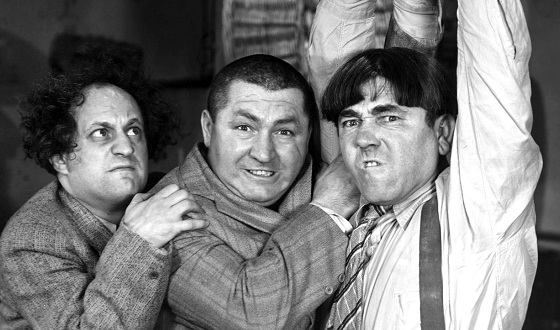 You might not know it, but vaudeville's original Three Stooges were Moe, Larry, and Shemp. It wasn't until the film shorts that Shemp went out and Curly came in. But the latter trio is the iconic Stooges everyone loves. And though you'd be hard-pressed to hate Shemp (he was Curly's real-life brother and replaced him after Curly had a stroke in the mid-forties), Shemp's replacement, Joe Besser, and Besser's replacement, Joe DeRita (a.k.a. Curly Joe), didn't have the magic. Want to see the kings of slapstick the way you like 'em best? Look no further.
The Three Stooges Online
• Horses' Collars
• Idiots Deluxe
• Loco Boy Makes Good
• Even As IOU
• What's the Matador?
Read More