Uncategorized
Clint Eastwood Defines the Western – Past, Present, and Future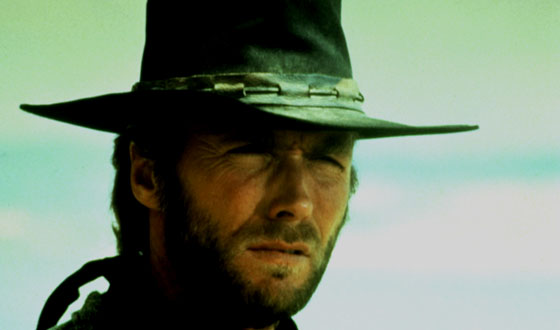 "I never considered myself a cowboy," Clint Eastwood once said in that uniquely scratchy voice, "because I wasn't." But he sure looks like one — a rangy, angular six feet and four inches of lean legs and ropy muscle. (Sometimes anatomy is destiny.) Indeed, Eastwood's breakout role was on the TV Western Rawhide, while his first Oscar win came with his Western update Unforgiven. Eastwood's rise from TV star to Hollywood auteur can be attributed to his ability to adapt with the genre for over five decades. How did he do it?
The Man With No Name for the Sixties
A drifter whose past is nobody's business but his own, Eastwood in the Dollars trilogy (A Fistful of Dollars, For a Few Dollars More, and The Good, the Bad and the Ugly) is an opportunistic loner marching to the beat of his own drum. He's a moral man who doesn't need to explain himself and, as such, emerges as an icon in step with the era's counterculture.
The Avenging Angel for the Seventies
Any sense of detachment is gone come the seventies, as Eastwood's characters — much like his Dirty Harry persona of the time — are more like vigilantes. In The Outlaw Josey Wales, he's a Missouri farmer willing to throw in with marauders if that's what it takes to punish his family's killers. In High Plains Drifter, he's the Devil come to exact his due in a mining town where the citizens must own up to their own worst deeds.
The Nostalgic Cowboy for the Eighties
With the exception of the bloody Pale Rider, Eastwood's eighties movies soften his cowboy image. For Bronco Billy — in a role he claims as his favorite — he's the owner-operator of a threadbare twentieth-century traveling Wild West show. In Honkytonk Man, he's a country singer with a chance to make the big time thanks to an audition at the Grand Ole Opry.
The Last Man Standing for the Nineties
Although he did only one Western in this decade, it was a career-defining one: Unforgiven. Like John Wayne in The Shootist, Eastwood's an aging gunfighter who wants to hang up his pistol and die in his sleep, but he can't. But the Duke never went as far as Eastwood does when it comes to shooting with a vengeance.
Cowboys in Space for the New Millennium
Though Eastwood and his aging crew of astronauts in Space Cowboys aren't yet ghost riders in the sky, they're getting there. Star Wars transported the Western to another galaxy; Space Cowboys keeps it in our universe but also blurs the line between cowboy and Jedi. Who cares if Clint's geriatric?
Tune in on Sat., Jan. 21, for AMC's Crazy About Clint, which kicks off with High Plains Drifter, at 2:30PM | 1:30C.
Read More