Uncategorized
Will John Matrix Take Down The Terminator in This Arnold Schwarzenegger Tournament?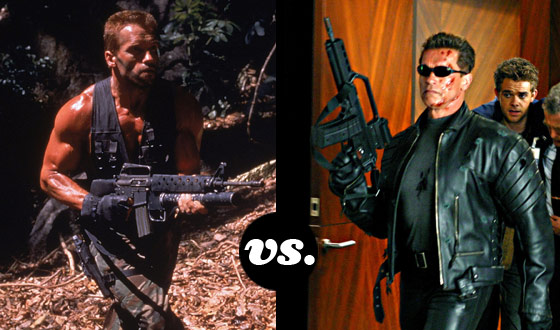 Arnold Schwarzenegger is still the undisputed king of action heroes. But which of the actor's iconic tough guys would survive if forced to face each other in a death match? Would the mercenary John Matrix (Commando) leave a pile of bodies in his wake? Would the stoic Terminator prove that the machine is mightier than any man? It's a royal rumble of Schwarzeneggerian proportions. In this lineup of Austrian-accented combatants, everyone from Conan to Mr. Freeze has a shot. Let the battle begin!

Check out Eraser on Wed., Feb. 15 at 8PM/7c on AMC.
Read More