Uncategorized
Flashback Five – Your Favorite Christmas Movies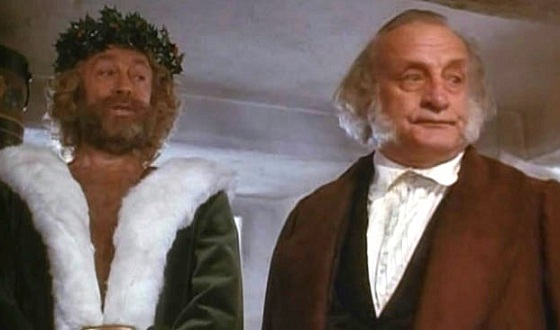 Christmas means stockings hung by the chimney with care, presents tucked under the tree, and a bounty of Christmas movies on the tube. Which movies epitomize the holiday spirit? Your votes separated naughty from nice, and these are the flicks that will be getting a little something extra in their stockings this year: a place on your favorite-Christmas-movies list.
1. It's a Wonderful Life (1946)
Could it be that what makes this holiday classic endure is its backward take on another favorite tale, A Christmas Carol? While Scrooge lived a horrid life and mended his ways, George Bailey (James Stewart) is a kind man who comes to think his life is worthless. With a little help from his guardian angel, he sees what the world would be like without him. As inspirational parables go, It's a Wonderful Life makes the top of your Yuletide list.
2. White Christmas (1954)
Brimming with Irving Berlin tunes, this Bing Crosby musical is a staple for this who love some caroling with their Christmas. Crosby and Danny Kaye show their holiday can-do-ism by helping an old Army chum out of a tight spot. Meanwhile, Vera-Ellen and Rosemary Clooney (i.e., George Clooney's aunt) add a little romance. Even if your Christmas isn't white, Crosby and gang seem to have made it a whole lot merrier at No. 2.
3. Miracle on 34th Street (1947)
How does the spirit of Christmas survive in the age of rampant consumerism? Not easily. The predicament of Kris Kringle (Edmund Gwenn), who's put on trial by cynical city dwellers, gives this movie a modern edge, while the cutie-pie performance by true believer Natalie Wood makes it go down easy. This holiday classic has been remade multiple times, but this rendition is clearly the favorite, filling out your Christmas trinity at No. 3.
4. A Charlie Brown Christmas (1965)
Christmas isn't merry for everyone, especially if you're a depressed elementary schooler. These days, Charlie Brown would be on a mild dose of Zoloft, but in this animated special he has to resort to psychiatric consultation with Lucy. This kid is headed toward a nervous breakdown, but discovering the true meaning of Christmas works wonders on his ailing psyche. For beating the holiday blues, this "Peanuts" takes the No. 4 spot.
5. Rudolph, the Red-Nosed Reindeer (1964)
Nothing says Christmas like clay. Live-action North Poles don't compare with the magic of this one, molded by vintage Claymation auteurs Arthur Rankin Jr. and Jules Bass. It's the age-old story of a red-nosed reindeer that could, and it has gladly survived the CGI age. Its jolly spirit, like its misfit toys, are irrepressible. You thought so, too, awarding it enough votes to take it to No. 5.
Honorable Mentions
6. A Christmas Story (1983): Sweet, terrifying, and even a little raunchy, this movie plays like a slideshow of half-forgotten childhood memories.
7. Christmas Vacation (1989): This third movie in the series is one of the best. The annual nightmare of inviting the relatives over offers just as many opportunities for comic bedlam.
8. Holiday Inn (1942): Unwrap more holiday tomfoolery with Bing Crosby in this forerunner to White Christmas that has a crucial addition: the dance moves of Fred Astaire.
9. A Christmas Carol (1984): No one can play grouchy misers better than George C. Scott, as this faithful adaptation of Dickens's tale goes to show.
10. How the Grinch Stole Christmas! (1966): Dr. Seuss's Grinch gives Scrooge a run for his money as the ultimate Christmas villain. Voiced by Boris Karloff, he is a monster who preys, colorfully, on the fears of children.

Don't miss one of your holiday favorites during AMC's Can't Get Enough of A Christmas Carol tonight and Wed., Dec. 7, at 8PM I 7C.
Read More