Uncategorized
Top Ten Reasons We Can't Get Enough of The Polar Express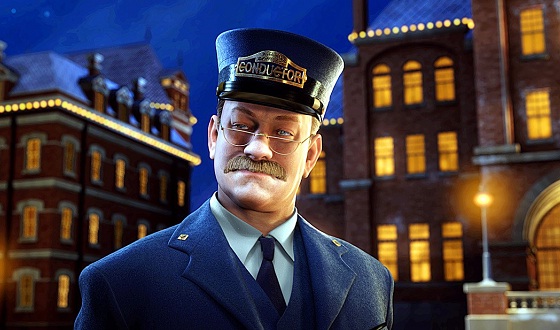 The children's storybook The Polar Express first hit shelves in 1985 and became an instant holiday classic. Twenty years later, the dynamic drawings exploded on the big screen through the use of state-of-the-art technologies, and the beloved Christmas tale came to life. Here are the top ten reasons we can't get enough of the movie version.
10. It's Like Having Tom Hanks Tuck You in at Night
Hanks became enthralled by the book soon after it was published. He's quoted as saying that he logged countless hours reading it to his four kids every November and December — "four times a week, twice a night, over and over again." So watching the movie, which Hanks narrates, is like having the Oscar winner read you a bedtime story. Sweet dreams!
9. It's a Guinness Record Holder
The Polar Express is honored by Guinness World Records for being the first film made entirely in performance-capture technology. While other blockbusters, like Titanic and The Lord of the Rings, use the same method in part, none comes close to using it to this movie's extent and so effectively.
8. It Takes Miming to New Heights
When you think of mimes, guys in black leotards trapped in invisible boxes probably come to mind. But here the capture technology required actors to run scenes on a blank stage with few costumes or props. That means that each time you see a character stash a pocket watch or adjust eyeglasses, he or she had to mime the action.
7. It's a Trip Down a Historic Railway
The old-time steam locomotive that travels through beautiful and harrowing winter scenes is based on a real train that resides in Owosso, Michigan. Built in 1941, the Pere Marquette 1225 is the only locomotive of its kind that's operable today. You can visit it and ride on it — or save yourself the trip and just watch Polar (which also recorded the train's sound).
6. It's Got Two Kick-ass Pop-Star Cameos
Think that elf with the wide mouth wailing "Rockin' on Top of the World" looks a lot like Steven Tyler? It is. The Aerosmith front man provides the music, voice, and performance for the concert scene. And Tinashe, the now-18-year-old pop singer who led the group the Stunners, is the motion-capture model for Hero Girl. Rock on!
5. It's a Virtual Tour of Architectural History
Many of the buildings depicted in the movie's North Pole scenes are based on the architecture of major buildings in rail history. One of them is a now-defunct relic: New York City's original Penn Station, a beautiful structure of ornate columns and breathtaking vaulted ceilings. Built in 1910, the station was demolished in 1963 to make way for Madison Square Garden.
4. It's Robert Zemeckis at His Best
Zemeckis is an expert at crafting fish-out-of-water tales that we all can related to. The director weaves intimate stories with dazzling special effects — effects that become integral without being overwhelming. Combine that with Tom Hanks (who also starred in Zemeckis's Forrest Gump and Cast Away), and you've got pure Zemeckis magic.
3. It's a Taste of Broadway Without the Price Tag
The famous song-and-dance sequence that's come to be known as the hot-chocolate scene — in which train waiters serve the child passengers steaming cups of cocoa — brings good old-fashioned Broadway moves to the movie. The dance numbers are courtesy of John Carrafa, a Tony nominee who has worked alongside Twyla Tharp and choreographed musicals like Urinetown.
2. It's a Testament to Tom Hanks's Versatility
Hanks has always been an actor of impressive range, but he outdoes himself here — carrying not one, not two but six separate roles. It's Hanks's work you see behind every move made by the father, the conductor, the hobo, Scrooge, Santa Claus, and Hero Boy. Watch closely as he changes for each character. Can he have an animated-acting Oscar, please?
1. It Actually Brings Out the Child in Everyone
While children do the voices for the younger characters, all the movements are performed by adults. For the filming, Hanks, Eddie Deezen, Nona Gaye, and Peter Scolari threw on bouncy sneakers and adopted a range of motions appropriate to an exuberant 8-year-old. Which explains why this movie makes adult viewers feel joyously young again.
See all the reasons why we Can't Get Enough of The Polar Express starting on Mon., Dec. 26, at 8PM I 7C.
Read More