Top 10 Most Memorable Movie Moms of 2011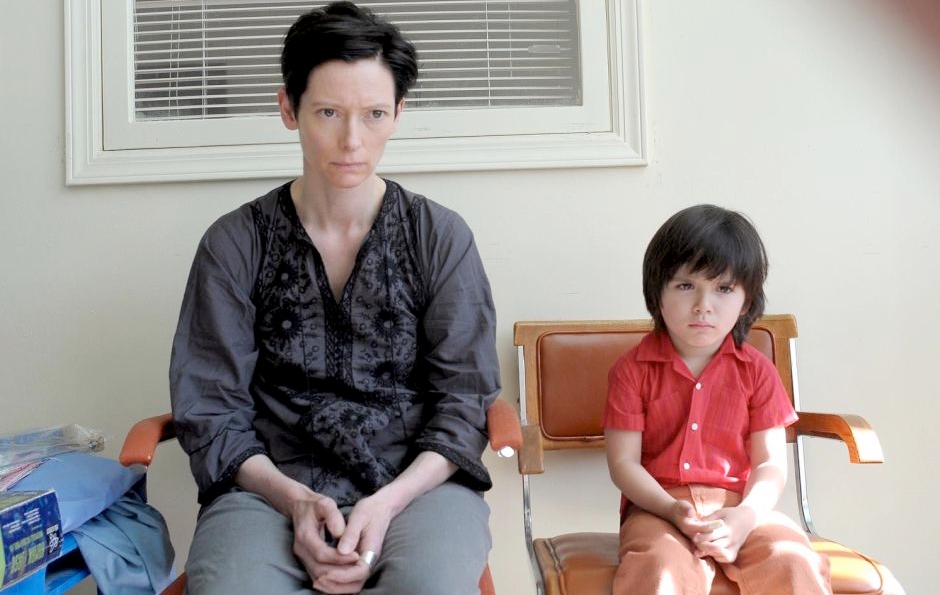 Who doesn't have their favorite movie mothers? A lot of folks look no further than Mommie Dearest and Faye Dunaway's devil-in-tweased-eyebrows take on Joan Crawford. My personal favorite is Albert Brooks's Mother, because I like my acidic worldview with a heaping side of Jewish humor, and no one beats Debbie Reynolds as his overbearing, self-involved mamaleh.
This year offered plenty of memorable mothers in movies. Here are our Top 10:

10. Coriolanus: Volumnia (Vanessa Redgrave)
In
this modernized Shakespeare drama, the title may belong to Ralph
Fiennes's uncompromising Roman general, but the balls in the family
clearly belong to his ambitious mother, Volumnia, played with hissing
intensity by hawk-eyed Redgrave.
9. Paranormal Activity 3: Julie (Lauren Bittner)
In
this hugely popular horror prequel, Julie is really a
very nice, modern mother you can imagine seeing in Target buying
impulse products at checkout. She loves her two daughters but also wants
to be sexy for her younger live-in boyfriend. Who can blame her if
she's a bit, well, distracted. And so she falls into that
mother-in-a-supernatural story trap: She doesn't listen to her daughter
when the girl complains that her invisible friend is behaving badly. She
really should have listened.
8. The Help: Charlotte Phelan (Allison Janney)
Janney has a very tricky role in The Help,
as the sympathetic monster — and mother of "Skeeter" (Emma Stone) —
whose act of social cowardice in the face of the white women's league,
and the betrayal of her longtime African-American housekeeper, shows
racism not as an idea but as a tragic daily practice.
7. The Twilight Saga: Breaking Dawn — Part 1: Bella Swan (Kristen Stewart)
Not only does Bella finally commit to Team
Edward as bloodsucker and wife, but she gets knocked up on the
honeymoon. Her maternal instincts awaken — she's very pro-life for a
future vampire — which leads to a horrifying birthing scene that
makes the audience yearn for an epidural.
6. J. Edgar: Anna Marie Hoover (Judi Dench)
The
most intense scene in the movie is the intimate bedroom tête-à-tête
between Leo DiCaprio's fussy future head of the FBI and Dench's
iron-willed mother, who delivers a castrating cautionary tale about what
happens to boys who become "daffodils." It's a gay cliché: domineering
mother, closeted son.
5. Harry Potter and the Deathly Hallows — Part 2: Molly Weasley (Julie Walters)
Mrs.
Weasley, mother of Ron and all those gingers, can always be
counted on to remind everyone to put on a sweater if they're out flying.
As sweetly played by Walters, she's the plump, pleasing mother
who bakes a mean Christmas pudding and doesn't judge when those darn kids
bring Death Eaters down on the family home.
4. The Iron Lady: Margaret Thatcher (Meryl Streep)
Streep is America's best actress, but no one would accuse her Maggie of
being mother of this or any year. She is brutally oblivious to her
grown daughter's needs, treating her like a dull maidservant with a
casual abusiveness — while her son is off in South Africa and, not
surprisingly, can't be bothered to return home for a visit with his
waning Mum.
3. We Need to Talk About Kevin: Eva Khatchadourian (Tilda Swinton)
This postpartum
depression turned arty horror film finds the rawly beautiful
Swinton wondering if it's nature or nurture that she's ambivalent about
her son — who goes on to kill and kill again. Audiences exit the
theater hotly debating whether or not she's partly to blame for her
scary son's psychosis.

2. The Descendants: Elizabeth King (Patricia Hastie)
The
mother in this family drama serves as a catalyst for the belated coming
of age of George Clooney's "backup dad." While she has one brief
flashback on water skis, she's a coma-mom for the remainder, wasting
away under a siege of tubes and projected emotions. The impact of her
absence has a gravitational pull in every frame of the movie.
1. Melancholia: Gaby (Charlotte Rampling)
Rampling's
brutal mother of the bride stands up at her fragile daughter's wedding
reception and stamps on the institution of marriage like it was a
flaming bag of poo. It's less a toast than pouring kerosene on the
bridal party's emotional sparks.
Honorable
mentions: ethereal mom Mrs. O'Brien (Jessica Chastain) in The Tree of Life; divorced
mom Kathryn Bolkovac (Rachel Weisz) in The Whistleblower; battling Manhattan moms Penelope Longstreet (Jodie
Foster) and Nancy Cowan (Kate Winslet) in Carnage; separated Muslim mom Simin (Leila Hatami)
in A Separation; and extraterrestrially probed breeder stay-at-home Mom (Joan Cusack) in Mars Needs Moms.
Read More