Uncategorized
Flashback Five – Robert Zemeckis's Best Movies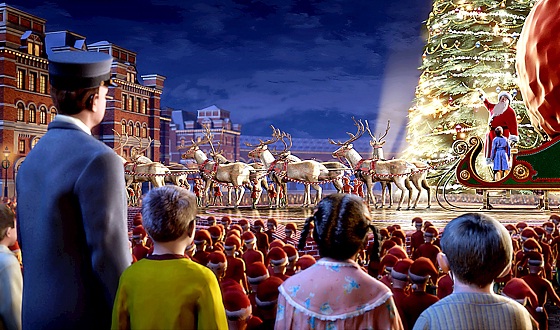 Director Robert Zemeckis first made his mark in 1985, with the blockbuster Back to the Future, combining dazzling special effects with good old-fashioned storytelling. Since then, the ability to expertly weave the latest technology into a heartfelt tale has become the director's trademark. (Not surprising, considering he's Spielberg's BFF.) In Zemeckis's recent Beowulf and Christmas Carol, the line between live action and animation continues to blur. So without further ado, let's take a look back at Robert Zemeckis's best movies.
1. Back to the Future (1985)
Zemeckis's tale of time travel is refreshingly tongue-in-cheek as it explores how history repeats itself and why your parents turned out the way they did. For introducing Marty McFly (Michael J. Fox), Doc Brown (Christopher Lloyd), and the flux capacitor to the world, Back to Future clinches first place, hitting the finish line at a winning 88 miles per hour.
2. Who Framed Roger Rabbit (1988)
It's Chinatown meets Looney Toons with hand-drawn cartoons and human actors. Gumshoe Eddie Valiant (Bob Hoskins) has to tail the voluptuously animated Jessica Rabbit (hands down the sexiest femme fatale ever), who may be two-timing her celebrity hubby, Roger. The movie's alternate Hollywood universe mixes classic noir with cartoon mayhem and is one of Zemeckis's finest achievements.
3. Forrest Gump (1994)
This Best Picture winner may bring lines like "Life is like a box of chocolates" and "Run, Forrest, run" to mind, but it's more than just a collection of memorable catchphrases. For boomers like Zemeckis, it's a bittersweet journey through the tumultuous events of their generation — the Vietnam War, the Watergate scandal — and it shows how they emerged with some of their innocence intact.
4. Back to the Future Part II (1989)
This sequel provides a fun glimpse into the kind of future everyone loves to imagine — and one that Zemeckis is a pro at depicting — with flying skateboards, shiny fashion, and lots of holograms. The year: 2015. Nevertheless, the story is a treat for temporal-paradox lovers: alternate times converge, forcing Marty McFly back to the events of the first film.
5. The Polar Express (2004)
It's all aboard to the North Pole in this magical adaptation of the popular children's book. Christmas is brought to life with startling performance-capture animation that repurposes Tom Hanks in multiple roles. With Zemeckis's meticulous renderings of Santa's workshop and a team of faithful reindeer, The Polar Express is liable to turn adults into believers again.
Honorable Mentions
6. Contact (1997): Jodie Foster plays a scientist who searches the heavens for intelligence and finds it.
7. Death Becomes Her (1992): This time, Zemeckis uses CGI to go grotesquely slapstick with an all-star cast — Meryl Streep, Bruce Willis, and Goldie Hawn.
8. Romancing the Stone (1984): Kathleen Turner and Michael Douglas spar in this romantic comedy with plenty of Indiana Jones-style adventure.
9. Cast Away (2000): It's the Tom Hanks show. Zemeckis's steady plays a modern-day Robinson Crusoe who forms a special relationship with a volleyball.
10. Used Cars (1980): This early work doesn't have big-budget special effects. But it's hardly a lemon — mostly thanks to Kurt Russell's madcap performance.

Don't miss one of Zemeckis's best during AMC's Can't Get Enough of The Polar Express, tonight through Thu., Dec. 29, at 8PM I 7C.
Read More