Uncategorized
Flashback Five – Natalie Wood's Best Movies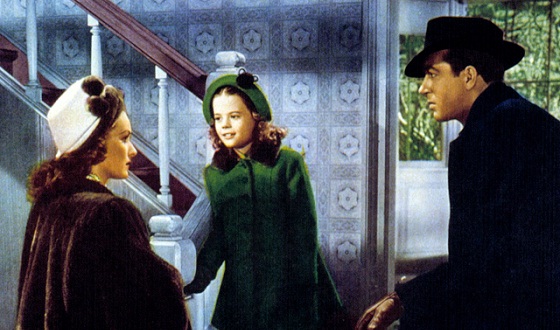 Natalie Wood started as a child star in movies like Miracle on 34th Street before earning acclaim as America's preeminent girl next-door. The brunette beauty's talent kept growing and evolving until her untimely death off the coast of California, in 1981 (a case recently reopened). But scandal aside, the actress's enchanting onscreen presence still endures in these, Natalie Wood's best movies.
1. Rebel Without a Cause (1955)
While James Dean's role as a brooding teenager has become the stuff of legend (the film was released shortly after his death), Wood makes a mark here, too. As Daddy's girl gone bad, Wood simmers as Dean crackles. Why not? Her character's parents are tearing her apart. Rebel was Wood's coming-out party, scoring her the first of many Oscar nominations.
2. Splendor in the Grass (1961)
Apparently, abstinence does not make the heart grow fonder. Sexual tensions build between Dean (Natalie Wood) and boyfriend Bud (Warren Beatty) in twenties Kansas, until pent-up desires lead to Wood's mental collapse — devastating to watch. Splendor is the first movie to showcase Wood as a mature actress; her subtle performance as an American Ophelia effectively upstages Beatty.
3. Miracle on 34th Street (1947)
Shirley Temple, eat your heart out. At the tender age of 8, Wood was Hollywood's little darling. But rather than merely acting cute, Wood plays a worldly-wise skeptic who thinks the holidays are overrated and Santa is a fake. Not to worry: the Christmas spirit eventually spreads like a pandemic, and Wood ends up a true believer.
4. Inside Daisy Clover (1965)
This rags-to-riches story of a young starlet has obvious parallels to Wood's real life. At the ripe age of 15, Daisy becomes America's Little Valentine and fresh meat for studio sharks. She even has a doomed dalliance with a leading man. While this self-referential tale of innocence lost failed at the box office, Daisy Clover features one of the actress's most complex performances.
5. West Side Story (1961)
This star-crossed romance is full of imaginative choreography and a finger-snapping score. Wood's unconventional casting as Maria, the Puerto Rican who falls for a guy from a rival gang, is still criticized in part because Wood's singing is dubbed. But who could doubt that Wood's beauty could spark a gangland war?
Honorable Mentions
6. Gypsy (1962): Wood bares much if not everything as stripper Gypsy Rose Lee, with Rosalind Russell as her overbearing mother. This is West Side Story meets Mommie Dearest.
7. Love With the Proper Stranger (1963): A one-night stand turns into something serious when Steve McQueen wakes up next to Wood in this predecessor to Knocked Up.
8. The Searchers (1956): Though Wood's screen time is brief, she plays a pivotal part in one hell of a moving reunion with her uncle, played by John Wayne.
9. Bob & Carol & Ted & Alice (1969): This swinging sex comedy, a humorous reminder that free love has its costs, features Wood as Elliott Gould's fancy and free spouse.
10. Brainstorm (1983): This was Wood's last film, and its plot — about a machine that replays the last moments of someone's life — adds a queasy dimension to its scenario.

See the movie that kicked off Natalie Wood's career, Miracle on 34th Street, tonight, at 8 PM I 7C.
Read More