Uncategorized
Traveling for the Holidays? Here Are Six Movie Train Rides to Keep You at Home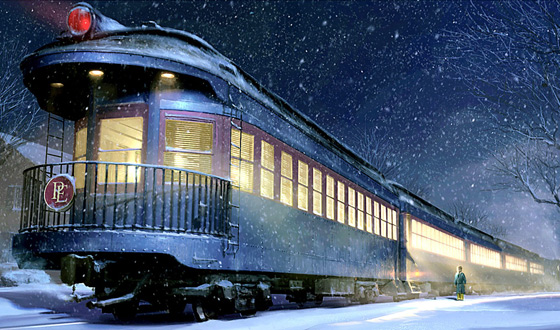 In the movies, as in life, travel entails risk. Planes, arguably the safest form of transportation, can still be flights of terror (Airport, Snakes on a Plane). Cars can careen or turn evil (The Fast and the Furious, Christine). But what about trains? The potential for things to go wrong is huge here. You've got derailment (The Polar Express), collisions (Unstoppable), even terrorist takeovers (Under Siege). How bad can train travel get on the big screen? Here are six of the craziest train rides on celluloid.
1. Unstoppable
A runaway locomotive with hazardous chemicals is headed for a small town in Pennsylvania. Not good. Veteran engineer Frank (Denzel Washington) and rookie conductor Will (Chris Pine) can't stop it from plowing through a horse trailer or being blasted by the police, but they do eventually drag it to a stop using their own train as a counterforce.
2. The Taking of Pelham 1 2 3
Oh, look: another crazy person on the subway! Except this time, the wild-eyed guy isn't asking for a handout; he's demanding a $10 million ransom. You could argue that this isn't much of a train ride since the subway car is mostly stationary. But getting stuck between stations with gunslinging hijackers is pretty dramatic, especially when there are four fatalities.
3. The Polar Express
You may think the titular Polar Express promises an idyllic ride, but the good times nearly come to a halt when kiddie passengers almost get decapitated by the narrow clearance of the Flattop Tunnel and barely miss getting tossed on ice when the train uncontrollably slides across a frozen lake. It's a pretty terrifying ride, but at least Santa awaits at the end of the line.
4. Under Siege 2: Dark Territory
Hijackers are one thing. Terrorists are another — especially ones who plot to wipe out the entire East Coast via a satellite weapon. Well, good thing Steven Seagal is riding coach. He single-handedly kills all the mercenaries aboard and averts a collision with a freighter loaded with gasoline. In true Seagal fashion, the hero foils the bad guys once again.
5. Runaway Train
Talk about an inconvenient time for a conductor to have a heart attack! During an attempt to escape prison, Jon Voight and Eric Roberts find themselves on an unmanned train barreling through the Alaskan wilderness. There's no shortage of high intensity along the way, including a head-on crash with another locomotive and stealthy maneuvers atop the icy train.
6. Murder on the Orient Express
Although only one person dies on this famed ride from Constantinople to Paris, there's something unsettling about being en route and knowing there's a murderer aboard and everyone around you is a suspect. A crazy ride? Maybe not. But creepy? Most definitely.
Travel vicariously, from the safety of your own home, during AMC's Can't Get Enough of The Polar Express tonight, at 8PM | 7C.
Read More