Press
AMC Acquires Television Rights to CSI: MIAMI From CBS Television Distribution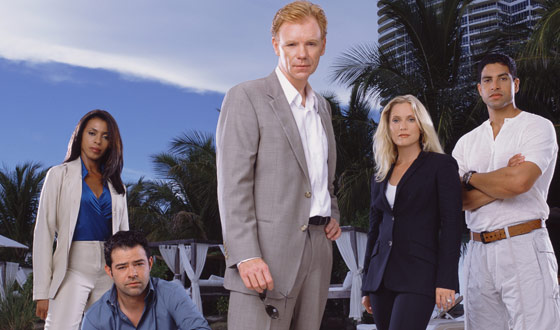 AMC announced today it has entered into a program license agreement for CSI: MIAMI with CBS Television Distribution. The deal includes the first ten seasons of the franchise, which premiered on CBS beginning in 2002, as well as the next two seasons if produced. CSI: MIAMI is a spin-off of CSI: Crime Scene Investigation and stars David Caruso. The series is a fast-paced drama that follows a South Florida team of forensic investigators who use both cutting-edge scientific methods and old-fashioned police work to solve crimes. CSI: MIAMI premieres on AMC on Mon., Jan.23 at 5PM | 4C and airs regularly at 5PM | 4C, Monday through Friday.
CSI: MIAMI is one of television's most powerful franchises, and AMC is proud to add it into our programming line-up," said Tom Halleen, SVP of programming and scheduling. "Dramatic storytelling is expressed at AMC through our library of celebrated films, award-winning original series, and now is further complemented through our first off-net series, CSI: MIAMI.
CSI: MIAMI features Horatio Caine (Caruso), a former homicide detective, as he heads a group of investigators who work crimes amid the steamy tropical surroundings and cultural crossroads of Miami. Lieutenant Caine leads the team to probe cases similar to those of their Las Vegas counterparts, but Miami CSIs are cops first and scientists second. Together, these investigators collect and analyze the evidence to solve the crimes and to avenge those who cannot speak for themselves, the victims.
CSI: MIAMI begins on AMC on Mon., Jan. 2 at 5PM | 4C. Click here for the full schedule.
Read More