Miss the NBA? Check Out "Hoop Dreams," "Hoosiers," and … Flubber?!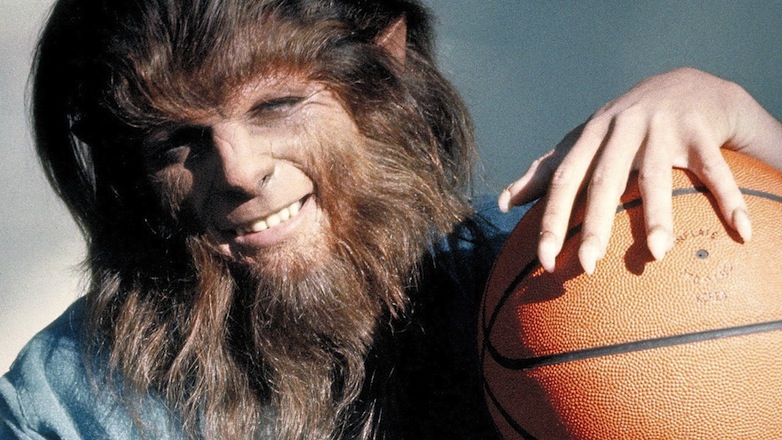 This much we know: Neither side of the NBA lockout will find much support from fans in these troubling economic times. Billionaires vs. millionaires, as they say.
Right about now, we need a little reminder of why we love this sport in the first place. So while we mourn a potentially lost — or greatly shortened — NBA
season, here are five great basketball games in movies to assuage your hurts:

Along Came Polly

There have been film depictions of playground basketball before and
there will be countless more. But none top Philip Seymour Hoffman and
Ben Stiller matched in a two-on-two contest in Along Came Polly.
The risk-averse Reuben Feffer (Stiller) is the perfect complement to
the awkward Sandy Lyle (Hoffman, in the role he was born to play —
Capote who?). While Feffer struggles with his shirtless adversary — aka
Sasquatch — Lyle's wide array of hysterically ill-timed, ill-advised
shots are a cinematic and sporting highlight.
Hoosiers

Sometimes, the best
moments in a movie, or a season, do not come in the end but in the meaty
middle. Such is the case in Hoosiers,
when Gene Hackman's Norman Dale, head coach of the Hickory Huskers,
forces a referee to eject him in order to prop up the spirit of his
mentally troubled alcoholic assistant, Shooter, played by Dennis Hopper.
Given the chance to coach the team in a game's waning moments, Shooter
calls for the boys to "run the picket fence at" rival Dugger to win the game.
Of course none of it — his triumph, his sobriety, his sanity — can last.
But for that moment, that night, he does something he and
his son, one of the team's best players, will always have for the rest
of their lives.
Teen Wolf

Sure, Michael J. Fox's Scott Howard did well when he went full wolfman in Teen Wolf.
He got the blonde. He could dunk. But the movie's championship game —
the one where he plays as his human self — reminds us of what it means
to watch great guards like Chris Paul and Rajon Rondo. Howard, in
leading his Beavers against the aptly named Dragons, consistently finds
open players — including one named Chubby — while showing his own
innate skills to drive to the basket for layups. Like the NBA's best
guards, he played an uncanny mix of unselfishness and an ability to take
over when he must. And in his human form, he ends up with the girl, too
— the brunette bestie named Boof.
The Absent-Minded Professor

Since
we first saw Michael Jordan and Dominique Wilkins soar above mere
mortals in the 1980s, the dunk has been a staple of sports-show
highlights and our collective expectations for the game. Without them,
we're left with, well, Flubber. Yes, Flubber, the sticky anti-gravity
substance developed by Fred MacMurray's Professor Ned Brainard in the
original The Absent-Minded Professor. With his pupils from
Medfield College down to Rutland 46-3 at the half, Brainard Flubberizes
his team's shoes, then watches as they spring high above the ground,
leaping over their opponents as well as the rafters at will. Without
Dwight Howard to gawk at, this game, with all of its absurd 1960s
special effects, will have to do.
Hoop Dreams

We
must remember that those who make it to the NBA have spent their whole
lives in pursuit of this, that they remain the very best of thousands
who've dreamed of trying to walk in the steps of Isiah Thomas and Larry
Bird. Hoop Dreams is
the great testament to this self-sacrifice. Perhaps the movie's most
poignant moment comes when William Gates — the one whom seemed suited
for greatness — watches his peer, the often troubled, much-maligned
Arthur Agee, win the city championship in Chicago for Marshall against
the defending national champions, King. Neither, despite their effort
and their early aspirations, will reach the NBA. And neither, by the end
of the film, really wants to.
It's certainly fair to envy the
millions professional basketball players make. But let's not forget how
far they've come, no matter their race or upbringing. They've willed
themselves past their peers, often at the expense of their youth and
life outside basketball. And the product is sheer, riveting
entertainment for so many fans. So here's hoping they get back to it —
soon.
Read More