Uncategorized
Can De Niro's Capone Whack Brando's Corleone in a Battle of the Greatest Movie Gangsters?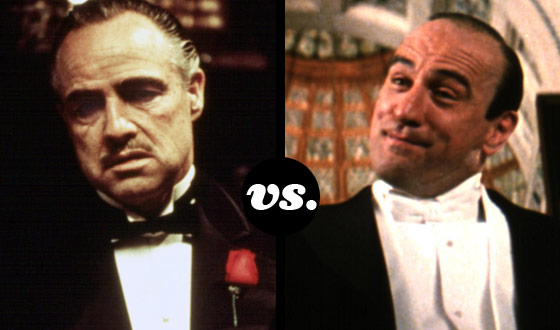 Movie gangsters come in all types. You've got the bigwig bosses like The Untouchables' Al Capone (Robert De Niro), the coldhearted killers like State of Grace's Frankie Flannery (Ed Harris), the quiet but deadly variety like The Godfather's Don Vito Corleone (Marlon Brando), and the wheeler-dealers like Bugsy's Bugsy Siegel (Warren Beatty). But what does it take to be the greatest movie mobster of them all? Put these gangsters' treacherous talents to the test and decide who is the king of the kingpins.

After you've played, spend Thanksgiving with some of the greatest movie gangsters of all time, when AMC airs The Godfather and The Godfather: Part II back-to-back all day on Thu., Nov. 24.
Read More