Uncategorized
Flashback Five – Daniel Day-Lewis's Best Movies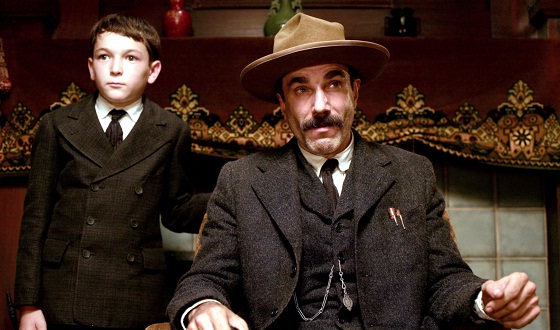 Daniel Day-Lewis is the Halley's comet of actors: his movies don't come around very often, but they're always an event when they do hit the screen. (Total this century: four.) His acting preparations are the stuff of legend — training as a boxer, staying in character for days at a time — and he transforms himself anew with each role. Whatever his method, it's hard to argue with results like these: here are Daniel Day-Lewis's best movies.
1. There Will Be Blood (2007)
In Paul Thomas Anderson's epic of oil and greed, Day-Lewis gives a ferocious performance as oil baron Daniel Plainview, who's gruff, caustic, and conniving. The actor created one of the great screen monsters — a bloodsucker whose lust for wealth consumes every other consideration in his life. Onscreen for nearly every minute of the movie, Day-Lewis anchors this unofficial Citizen Kane remake, which won him the Best Actor Oscar.
2. The Age of Innocence (1993)
The actor gives a brilliant, understated performance as Newland Archer, a lawyer living in Manhattan's high society in the 1870s. Affable and reserved on the exterior, he struggles against emotions that are never allowed direct expression — paving the way for tragedy and, not least, a hand-kissing scene that feels like a sex scene.
3. In the Name of the Father (1993)
Day-Lewis gets into the head of the real-life Gerry Conlon, who is coerced into confessing to an IRA bombing he didn't commit. The actor lived in a prison cell for two days to prep for the grueling interrogation scene, and you can see it in his bloodshot eyes. The sense of reality that he creates around his character's predicament is palpable, and you never doubt the Englishman as a Belfast boy.
4. My Left Foot (1989)
This true story of Christy Brown, who triumphs over his cerebral palsy to become an artist and a writer, might scream "inspirational story." But Day-Lewis helps create a work that's a lot more complicated than that label might imply. Brown is a man who has his flaws: namely, a taste for booze. The actor may have had his crew spoon-feed him during filming, but his brutal portrayal could be hard for timid viewers to swallow.
5. Gangs of New York (2002)
Given his previous roles as Irishmen, it's more than a little ironic that the actor plays a shamrock-hating hood. Also a change: the muttonchops, top hat, and sizeable mustache. Capable of extraordinary nuance, Day-Lewis decided to go over the top in playing Bill the Butcher, and the result was a cleaver-wielding character with enough chutzpa to be a Batman villain.
Honorable Mentions
6. The Last of the Mohicans (1992): As a fearless tracker in the colonial era, Day-Lewis may be the only man alive who can declare "I will find you!" to his ladylove without sounding corny.
7. A Room With a View (1985): One of his earliest roles. Day-Lewis's character in the E. M. Forster adaptation is more of a dandy than Mr. Peanut — and you love every minute of it.
8. The Unbearable Lightness of Being (1988): Day-Lewis proved that you could make an adaptation of Milan Kundera's unfilmable novel — but you still can't juggle two women at the same time.
9. My Beautiful Laundrette (1985): In this romantic comedy Day-Lewis plays your average gay neo-Nazi who opens up a laundry with his Pakistani lover.
10. The Ballad of Jack and Rose (2005): The seventies are over, but Day-Lewis's aging hippie doesn't know it. His wife (Arthur Miller's daughter) wrote and directed this one.

See Daniel Day-Lewis at his best in AMC Premiere Event: There Will Be Blood on Sat., Nov. 5, at 8PM I 7C.
Read More