Uncategorized
Which Zombie Will Be the Last Standing When Shaun of the Dead Battles Dawn of the Dead?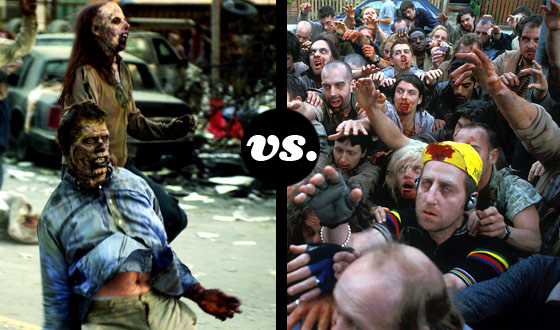 The undead have been frightening the living in movies since 1932's White Zombie (which you can watch now on AMCtv.com). Zombies have a come a log way since that Bela Lugosi flick — they can be quick,
hungry, and vicious (28 Days Later…) and maybe even a little goofy (Shaun of the Dead). But no matter which one is trying to make you lunch, they're all pretty scary and tough to defeat. So what would happen if those zombies took on each other — who would be the last one, er… walking? The time has come to see which living dead is the deadliest. Vote and then tune for more zombies in the season premiere of The Walking Dead tonight, Sun., Oct. 16 at 9PM | 8C.

Check out AMC FEARFEST — hosted by zombie auteur George A. Romero — now through Mon., Oct. 31, which includes such zombie classics as Night of the Living Dead and Dawn of the Dead. Click here for the full AMC FEARFEST 2011 schedule.
Read More