The 10 Best Closing Songs in Movies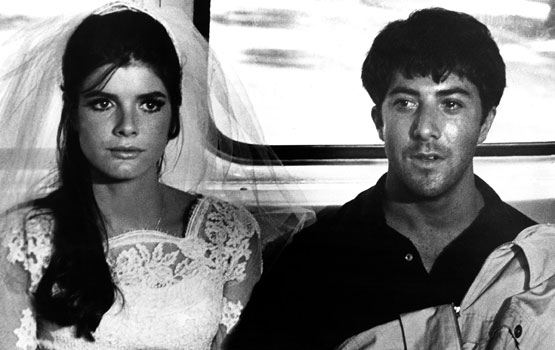 A great final scene can stay with you long after a film's over. And when it's paired with a great closing song, well, that can stay with you forever.
Herewith, our list of the top 10 best movie closing songs.


10. Rushmore: "Ooh La La," The Faces
For a quirky, bittersweet movie about a precocious school boy and his
unconventional friendship with an older businessman (Bill Murray),
nothing could capture the mood better than this nostalgic 1973 song.
At the heart of Rushmore is an unrequited love story, and this wistful
sound permeates the final scene, where Max (Jason Schwartzman) proves
he's moved past his crush but his eyes still burn and time slows down
when he meets Rosemary (Olivia Williams) on the dance floor.
Key Lyric: "I wish that I knew what I know now when I was younger."
9. Good Will Hunting: "Miss Misery," Elliott Smith
As Will Hunting (Matt Damon) takes off in his Chevy to California, having decided to pursue the girl instead of settling down and accepting a new job, Elliott Smith's poignant song accompanies him as he literally drives off into the sunset.
Key Lyric: "I know you'd rather see me gone/Than to see me the way that I am/But I am in the life anyway."
8. The Matrix: "Wake Up," Rage Against the Machine
"I know you're afraid of us, afraid of change," Neo says. Flash to a systems failure in the matrix, then to him taking off in flight from a crowded city street, then to a black screen just as the hard-driving opening chords and angry lyrics start up.
Key Lyric: "I'll give ya a dose/But it'll never come close/To the rage built up inside of me/Fist in the air, in the land of hypocrisy."
7. Flashdance: "Flashdance … What a Feeling," Irene Cara
Alex (Jennifer Beals) finally gets the big audition at the dance conservatory, despite her lack of training and her day job as a steel welder. And what does she do? Dance her heart out, astounding the staid old dance judges, and then run out the door, naturally. The song is so closely associated with the movie, they even share a name.
Key Lyric: "I can have it all, now I'm dancing for my life/Take your passion/And make it happen."
6. Harold and Maude: "Trouble," Cat Stevens
For such a quiet movie, the ending is pretty dramatic, as clips of the death-obsessed Harold (Bud Cort) driving his car at top speed toward a cliff are intercut with scenes from the hospital as he gets the news that Maude (Ruth Gordon) has died. The build-up of the song and the denouement are perfectly synced. And then of course it switches to the more upbeat "If You Want to Sing Out, Sing Out," and we see that Harold ditched the car and is happily strumming his banjo.
Key Lyric: "Trouble/Oh trouble set me free/I have seen your face/And it's too much too much for me."
5. The Breakfast Club: "Don't You Forget About Me," Simple Minds
As the kids go their separate ways, with their lessons about themselves and each other ready to transform all their school days ahead — or not, depending on how you like to imagine it — we hear the strains of Simple Minds' anthemic song. And who could forget Bender (Judd Nelson) strutting off and giving that fist pump?
Key Lyric: "Will you recognize me?/Call my name or walk on by?"
4. Beetlejuice: "Jump in the Line," Harry Belafonte
A Tim Burton movie that actually has a happy ending! Well, if you consider a loner teenage girl finding acceptance with her surrogate ghost parents while her unsatisfactory real parents live in the same haunted house a happy ending. When Lydia (Winona Ryder) gets an A on her math test, Adam and Barbara (Alec Baldwin and Geena Davis) reward her by staging a little floating dance party, complete with dead-football-player backup dancers, to this jumpin' calypso song.
Key Lyric: "Shake, shake, shake, Senora, shake it all the time."
3. Ferris Bueller's Day Off: "Oh Yeah," Yello
Charming movie about a high school boy's charmed life. After a nearly perfect day of free-spirited fun, Ferris (Matthew Broderick) leans back in bed, puts his hands behind his head and says, "Yup, I've said it before and I'll say it again: Life moves pretty fast. You don't stop and look around once in a while, you could miss it." The satisfied little smile creeping up on his lips is perfectly punctuated: "Oh yeah…"
Key Lyric: There aren't a whole lot of 'em; the title's the most notable one.
2. The Graduate: "The Sounds of Silence," Simon & Garfunkel
In the dramatic finale, Ben (Dustin Hoffman) bursts into stop Elaine (Katharine Ross) from getting married, then takes her away with him … on the bus. They run to the back, sit on the bench and then realize that they have to figure out what to do next. The silence between them is profound, as is the song.
Key Lyric: "Hello darkness, my old friend/I've come to talk with you again."
1. Monty Python's Life of Brian: "Look on the Bright Side of Life," Eric Idle
This absurdly optimistic ditty is made more so by the context, as our hero (Graham Chapman) is strung up on a crucifix alongside his condemned fellows — one of whom (Eric Idle) starts singing and whistling. It's the perfect close to the Monty Python classic. Of the entire Python repertoire — and there were plenty of memorable songs — this remains an all-time favorite.
Key Lyric: "When you're chewing on life's gristle/Don't grumble, give a whistle/And this'll help things turn out for the best."
Read More