Uncategorized
Flashback Five – Sigourney Weaver's Best Movies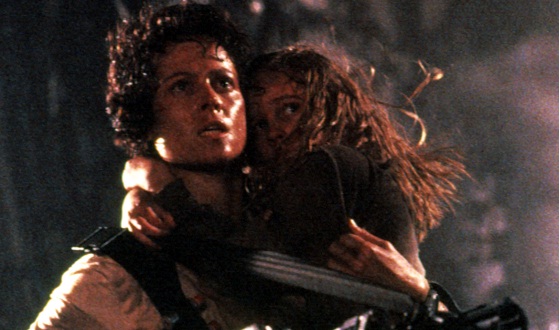 Forget about Angelina and Uma. Sigourney Weaver is the original alpha female. She's clawed her way up the corporate ladder in Working Girl, taken on poachers in Gorillas in the Mist, and battled acid-spewing extraterrestrials in the Alien franchise. Without a doubt, she's one of America's toughest onscreen heroines — which makes ranking her best roles a tough decision. Yet after much deliberation, here they are.
1. Aliens (1986)
Rugged, tenacious, and fiercely intelligent, Weaver's Ellen Ripley makes Terminator 2's Linda Hamilton look like Little Red Riding Hood. In this action-packed sequel to Alien, Weaver shows a newfound maternal instinct that flares up when a herd of aliens go after Newt, a young girl she's taken as a surrogate daughter. Weaver's grit culminates in the movie's gripping climax — an intergalactic interspecific catfight.
2. Death and the Maiden (1994)
If you ever doubted Weaver's acting acumen, this psychological thriller will make you reconsider. She's as intense as ever playing a woman who's convinced her mild-mannered neighbor (Ben Kingsley) tortured and raped her years before. Trouble is, she never saw the attacker's face. The audience's sympathies are torn every which way as Weaver tries to get at the truth — by taking on the role of torturer herself.
3. Gorillas in the Mist (1988)
Weaver cavorts with jungle gorillas in this biopic of zoologist Dian Fossey. She displays her toughness against poachers but also a refreshing quirkiness with her hairy research subjects. After a rough start with the primates, she soon ingratiates herself by doing what they do — chomping on leaves and relieving herself alfresco. This fabulous portrayal of a complicated woman earned Weaver a Best Actress Oscar.
4. Alien (1979)
Not surprisingly, Ripley was originally written as a male role. But Weaver's initial audition for the movie made the producers consider casting a woman as the lead. Her final hurdle? Beating out Meryl Streep for the part. Weaver proves she's a survivor onscreen too, as she's put through the wringer — avoiding alien impregnation and defending herself from a misanthropic android.
5. Ghost Busters (1984)
In this paranormal comedy, Weaver has the challenging role of playing both stone-cold fox Dana Barrett and the amorous-yet-evil spirit Zuul, who roams Manhattan in shredded clothes in search of her "key master." (Not to mention that she's got to make out with Rick Moranis.) Weaver makes it all work, even while speaking in tongues, levitating, and — her most difficult task yet — playing straight man to Bill Murray.
Honorable Mentions
6. Working Girl (1988): Weaver is despicable, strangely likable, and incredibly funny as a woman who's clawed her way to the top.
7. Holes (2003): Weaver is eerily convincing as a hardened juvenile-reformatory warden who takes exploiting child labor to an extreme.
8. The Ice Storm (1997): As an unhappy wife in seventies suburbia, Weaver projects a respectable exterior but is unraveling at the seams.
9. Dave (1993): The actress displays plenty of comic wit as a Hillary-esque First Lady who falls for an impostor president.
10. Galaxy Quest (1999): Weaver hilariously sends up her Aliens persona as a sci-fi actress who's more beloved by fans for her décolletage than her way with a warp drive.

See Weaver in one of her greatest roles during AMC's Crazy About Alien, starting with Alien on Sat., Oct. 8, at 2:30PM | 1:30C.
Read More