Uncategorized
Flashback Five – Your Favorite John Carpenter Movies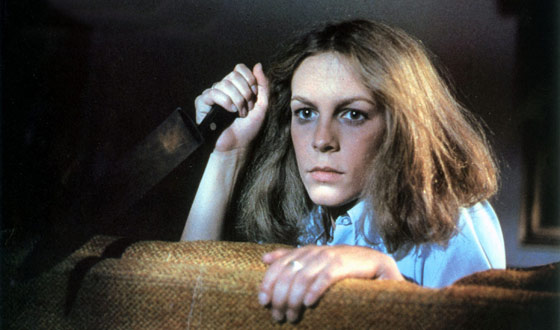 John Carpenter clearly loves scaring the bejesus out of you. The prolific filmmaker has been writing, directing, and producing fright flicks for over 30 years. While he may have solidified his status as terrormeister with the original Halloween and The Thing, Carpenter's action thrillers — like Escape From New York — also keep you on the edge of your seat. So which of his spine-tingling creations is the best? AMCtv.com viewers have scared up plenty of votes to settle the matter. Here are your favorite John Carpenter flicks.
1. Halloween (1978)
Tricks outnumber treats in this nail-biter that launched the homicidal career of Michael Myers. With Halloween, Carpenter inspired slasher copycats for decades to follow. So it's hardly shocking that you've deemed the scare-tastic classic No. 1.
2. The Thing (1982)
This gory masterpiece makes Alien look reserved. You've seen movie extraterrestrials inhabit human bodies before but never like this — sprouting tentacles, splitting torsos. Carpenter creates a tense atmosphere in the Arctic. In gratitude for its chills and thrills, you bequeath The Thing the silver medal.
3. Escape From New York (1981)
Kurt Russell began his long relationship with Carpenter as eye-patched anti-hero Snake Plissken in this postapocalyptic tour de force. Carpenter's vividly imagined Manhattan gives new meaning to the term "urban nightmare." A rip-roaring ride that makes you want to flee to the suburbs, Escape From New York has a firm hold on the winner's circle.
4. They Live (1988)
In this sci-fi shoot-'em-up, Carpenter deftly mixes comedy, social commentary, alien conspiracies, and WWF wrestlers. The knock-down, drag-out fight between eighties musclemen "Rowdy" Roddy Piper and Keith David is among the finest, weirdest onscreen fisticuffs ever. As a result, the movie has fought its way to No. 4.
5. Big Trouble in Little China (1986)
This time, Carpenter casts Russell as a macho truck driver who's apparently been taking diction lessons from John Wayne. Nevertheless, Carpenter proves to be a jack-of-all-trades, expertly weaving together high-flying martial arts, campy one-liners, and pretty impressive special effects. This genre-defying classic has little trouble finding its way into the top five.
Honorable Mentions
6. Assault on Precinct 13 (1976): In this modern-day homage to cowboy flicks, a police station is under attack in the urban wilderness by tribes of violent street gangs.
7. In the Mouth of Madness (1994): Awesomely surreal sequences and a great performance by Sam Neill are the highlights of this flick that might just push you over the brink of sanity.
8. Starman (1984): An alien inhabits a dead man's body, but this isn't The Thing revisted. Instead, it's a surprisingly touching romantic comedy that showcases Carpenter's range.
9. Memoirs of an Invisible Man (1992): Carpenter's playful riff on H. G. Wells's Invisible Man is one of the better takes on the story and features a wonderfully sarcastic Chevy Chase.
10. Dark Star (1974): Carpenter lampooned 2001 in this bargain-basement parody that shows his early aptitude for sci-fi comedy.

See John Carpenter's chilling masterpiece Halloween on Mon., Oct. 24, at 8PM | 7C, as part of AMC FEARFEST 2011, the horror marathon running through Mon., Oct. 31.
Read More