Uncategorized
Flashback Five – Nicole Kidman's Best Movies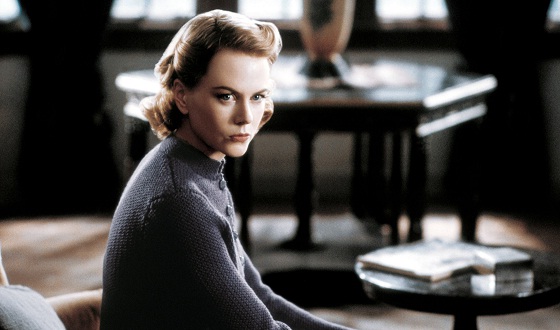 Nicole Kidman doesn't repeat herself. Why should she? She can slip into a character as easily as she can an Armani gown. And while Kidman's big break was as the hot girlfriend in Days of Thunder, she's made a career of taking on edgy material that proves her skills as an actress. This Saturday, watch Kidman do just that with the AMC Premiere Event: The Others on Sat., Sep. 24 at 8PM | 7C and 10:30PM | 9:30C. Now, check out the best movies of this enigmatic actress:
1. To Die For (1995)
"You aren't really anybody in America if you're not on TV." So says Kidman as a wannabe newswoman whose ethics are as paper-thin as her personality. When her fifteen minutes of fame are jeopardized by her clueless hubby (Matt Dillon), she seduces a high-school burnout (Joaquin Phoenix, pre-beard) and persuades him to make her a widow. Kidman may play a soulless character in this black comedy, but she's deadly funny.
2. The Others (2001)
This throwback to the fog-drenched gothic horror movies of yore makes M. Night Shyamalan's Sixth Sense look like child's play. Kidman is a mother who's trying to get to the bottom of the haunting at her spooky country abode. As the screws of the plot turn, the twists get more creepy and tense, which produces shocking end-of-movie revelations.
3. The Hours (2002)
You know that adage about beautiful actresses having to downgrade their looks to win an Oscar? Well, it's not exactly disproved by this critically acclaimed drama, for which Kidman took home Best Actress as a dowdy Virginia Woolf. But even without the prosthetic nose, Kidman's performance as the novelist is still transformative. Depressed, brilliant, irreverent, enervating — she's a complex character if there ever were one.
4. Dogville (2003)
On the run from gangsters, Kidman's damsel in distress flees to a small town that's hardly a safe haven. With minimal sets and extreme situations, she has nothing to rely on but her acting ability. That's all she needs. The star gives a master class on her craft as she's put through the wringer by her director, famed cinematic sadist Lars von Trier.
5. Moulin Rouge! (2001)
Hey, she can sing too! Kidman plays Satine, a dancer who begins a doomed romance with starving young artist Christian (Ewan McGregor). Their love story is melodramatic and bawdy but oddly touching. This kaleidoscopic musical from Baz Luhrmann feels like it's on Benzedrine (or the nineteenth-century Francophone equivalent), but it was one of Kidman's biggest commercial successes.
Honorable Mentions
6. Flirting (1991): Kidman plays the resident mean girl at an Australian boarding school in this sweet coming-of-age story.
7. Eyes Wide Shut (1999): None of the rumored sex scenes is evident in the final cut, but Kidman was still mesmerizing in a role then familiar to her: Tom Cruise's wife.
8. Dead Calm (1989): This sea thriller showcased not only her beauty but also her ability to portray a character with psychological depth.
9. Margot at the Wedding (2007): Noah Baumbach's family drama won't make you feel great about the human race, but it does have a stellar performance from you-know-who.
10. Birth (2004): Kidman channels her inner Mia Farrow as a New Yorker who thinks her dead husband has been reincarnated in the body of a little boy.

Check out Nicole Kidman in The Others on Sat., Sep. 24, at 8PM | 7C and 10:30PM | 9:30C.
Read More