New on DVD: "Thor" and "Meek's Cutoff" — September 13, 2011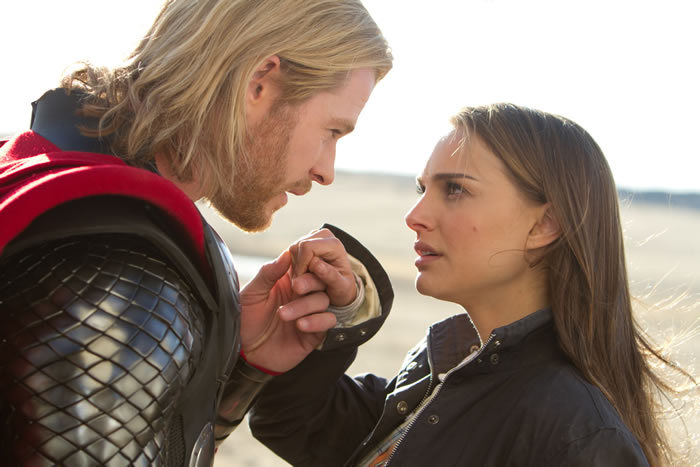 In the Wild West, the gods are angry and the pioneers are lost: In Thor, the hammer-wielding deity is banished to a small desert town, while in Meek's Cutoff, early-American settlers get lost in the desert; these and other films ranging from the sublime (True Legend, Bill Cunningham New York, Incendies) to the meh (Conan O'Brien Can't Stop) are coming this week to DVD and Blu-ray.
Thor

Kenneth Branagh moves from adapting Shakespeare to the biff-bang-pow! of Marvel Comics in this broad-chested take on the Nordic god with the mighty hammer and impressive mane of hair. Natalie Portman costars as the meek scientist who befriends mighty Thor when he's banished to Earth by his angry father (Anthony Hopkins) in the midst of an impending war. Our critic enjoyed the film's "blockbuster proportions" well enough but couldn't help shaking the feeling that it was little more than a setup for Thor's role in the upcoming Avengers film: "It felt like necessary prep work for a bigger party we know we are going to be invited to yet aren't allowed to walk into just yet."
Meek's Cutoff

Wagons crawling across the desert flats of Oregon, circa 1845, are just about all the action to be found in Kelly Reichardt's dramatically spare but emotionally tumultuous drama about a band of likely-lost pioneers who can't decide whether or not to follow their half-mad guide. Bruce Greenwood hams it up as the guide, while Paul Dano, Will Patton, and Michelle Williams do quiet, tough work as some of the stolid pioneers. Our writer called it "a gritty fable of fate that should rightfully move Reichardt into the top ranks of American indie filmmakers."

True Legend

In this wildly preposterous martial arts epic set in 1861 China, a humble soldier must face the challenge of his villainous half-brother's dark skills — including armor scales grown into his very skin. Director Yuen Woo-Ping (choreographer for Crouching Tiger, Hidden Dragon) makes sure that the fight scenes come fast and furious and that the landscapes are as lush and verdant as any Zhang Yimou epic. We thought it was "rabidly fun," with "sleek fight choreography" and "gleaming, epic camerawork."
Bill Cunningham New York

For decades, Bill Cunningham has been riding his bicycle around New York, snapping photographs of people on the street and turning them into learned running commentaries on fashion for the New York Times and other tastemaking publications. This surprisingly engaging documentary avoids being a closed-off fashion-world specialty piece, and instead focuses on Cunningham himself, a wonderfully cheery and humble presence. Our critic approvingly noted that the film "doesn't form a fluid narrative out of Cunningham's story but rather wisely cherry-picks eras, choices, events, and people that most uniquely shed light on him."
Incendies

In this sprawling and adventurous drama, a brother and sister must return to the Lebanon of their mother's birth after her death in order to fulfill the demands of her will. Along the way, the film tells the story of the mother's youth in the midst of the country's devastating civil war. We found it to be a devastating piece of work, if occasionally strained: "The film's thematic arch is flimsy but it is delivered with a thunderous emotional wallop."
Hesher

Joseph. Gordon-Levitt. There is a single reason to see this somewhat one-note comedy about the titular metalhead who pops into the world of a young boy and father depressed over the mother's death, and he is it. Our critic appreciated Gordon-Levitt's "magnetic" portrayal of this "flesh-and-blood nihilist and the world's worst couch crasher" in a film whose "argument for the need for destruction and incoherent liberation in the face of mounting grief is sincere, ripe for a place among the lyric sheets of Megadeath or Slayer." Natalie Portman costars because it's 2011 and she must appear in every fourth film at the multiplex.
Conan O'Brien Can't Stop

When Conan O'Brien left his NBC perch to make room for Jay Leno, he signed an agreement saying that he couldn't be on TV for months. Instead of counting his millions, he went on a multicity live tour, the subject of this documentary. Our critic was not so impressed by the film, calling it "a feel-good story that's full of questions." He notes that if the director "had just pushed Conan to give a deeper answer, there's a good chance the guy wouldn't stop talking, either."
Read More