Uncategorized
Flashback Five – Matthew McConaughey's Best Movies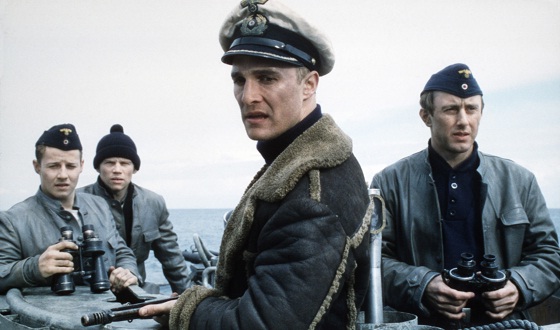 Think "versatile actor" and names like Sean Penn and Daniel Day-Lewis probably come to mind. And while he may not be an Oscar darling, Matthew McConaughey has played a serious range of types, too. He's been a defender who can sway a jury with legal acumen or country-boy charm and a romantic lead who leaves women enchanted. But who hasn't done that? McConaughey's also played a religious philosopher, a likable sexual predator, and Ben Stiller's agent. If that isn't range, what is? See how good he is in this list of his best, below.
1. Dazed and Confused (1993)
In Richard Linklater's hilarious coming-of age story set in the seventies, McConaughey plays David Wooderson, a grown man who uses the local high-school class as his sexual hunting ground. "That's what I love about these girls, man. I get older; they stay the same age." He's not the most sympathetic character, but McConaughey manages to make him inexplicably charming.
2. The Lincoln Lawyer (2011)
McConaughey's played so many attorneys that he could probably pass the bar. But his best portrayal in this realm is as boozing lawyer Mick Haller — a fast-talking wheeler-dealer who has an attack of conscience. This crackling thriller sports a killer cast that includes Marisa Tomei as his very friendly ex and Ryan Phillippe as his not-so-innocent client.
3. Lone Star (1996)
A murder investigation by Sam (Chris Cooper) leads him to uncover buried secrets from the past of his father — Texas deputy Buddy Deeds (McConaughey). As a native son of the Lone Star state, he was a cinch for this role. But it's his intense flashback scenes opposite Kris Kristofferson (as one of the evilest sheriffs ever) that make this one of McConaughey finest performances.
4. Contact (1997)
Are we alone in the universe? Carl Sagan's novel considering this question is given a top-notch adaptation by Robert Zemeckis. In this thinking man's science-fiction flick, McConaughey plays a theologian who battles wits with his left-brained lover, Jodie Foster, who believes she's getting transmissions from E.T. Or, he wonders, God?
5. U-571 (2000)
McConaughey earns his stripes as Lieutenant Tyler in this sub thriller. His mission: capture a Nazi decoder on a crippled German submarine. Things get complicated when his crew has to make their escape aboard the vessel from behind enemy lines. Refreshingly, this old-fashioned actioner gets its excitement from tense moments in confined spaces under miles of water rather than computer-generated effects.
Honorable Mentions
6. Amistad (1997): Lawyer again? You bet, but this time McConaughey has to travel back in time, to early America, to confront the injustices of slavery.
7. A Time to Kill (1996): Winning a case is tough when your client has outbursts like, "Yes, they deserve to die, and I hope they burn in hell!" Even so, McConaughey proves a capable defender.
8. How to Lose a Guy in 10 Days (2003): Kate Hudson and McConaughey are a feisty team in this romantic comedy full of comic banter, romantic misunderstandings, and tearful reunions.
9. Tropic Thunder (2008): McConaughey did fellow Texan Owen Wilson a favor, subbing for him in this war-movie satire as a hard-driving agent for Ben Stiller's Stallone-lite star.
10. Frailty (2001): McConaughey breaks his pattern of playing nice guys and gets seriously creepy as a man whose brother is either humanity's salvation — or a serial killer.

Check out Matthew McConaughey in U-571 on Sun., Sep. 18, at 7:30PM | 6:30C.
Read More