Uncategorized
When It Comes to Finding Fame, Hollywood's the True City of Brotherly Love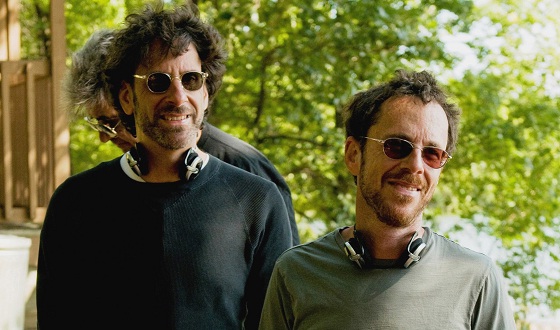 The Beatles said you get by with a little help from your friends. But in Hollywood, actors often get a career boost from their brothers. Whether it's an older brother paving the way for his younger sibling in Hollywood or two brothers making a name for themselves together on the independent-film scene, famous bros stick together. It's this loyalty, as well as their many great movies, that make the actors and directors on this list favorites. So here's a look at the top ten sets of Hollywood brothers.

10. Emilio Estevez and Charlie Sheen
Say what you will about Charlie Sheen's recent tabloid scandals: when he paired up with brother Emilio Estevez, the results were cinematic gold. The trifecta of Young Guns, Young Guns II, and Men at Work were must-sees for anyone who grew up during the Reagan years. Sadly, aside from an episode of Two and a Half Men the duo hasn't collaborated on much of late, what with the time spent by Emilio on his directing career (Bobby) and Charlie's "tiger blood" and "warlock" rants.

9. The Wayans Brothers
Few brothers have contributed more to big-screen comedy than Keenan Ivory, Damon, Shawn, and Marlon Wayans. From their underrated blaxploitation spoof, I'm Gonna Git You Sucka, to the Scary Movie franchise, the Wayans brothers have developed their own genre of great parody movies. Sure, Damon and Marlon were also responsible for White Chicks and Little Man. Every family has its minor embarrassments.

8. Liam and Chris Hemsworth
Watch your back, Afflecks; the Hemsworth brothers are blowing up right now. Liam is a heartthrob with the Clearasil set thanks to his role opposite Miley Cyrus in The Last Song and his upcoming Hunger Games. Meanwhile, Star Trek and Thor have turned Chris into a burgeoning geek god. Now someone just needs to take advantage of the fact that these two look exactly alike and cast them in a remake of David Cronenberg's Dead Ringers.

7. Ralph and Joseph Fiennes
Having one of the most respected actors of a generation as your big brother can't be easy. So instead of following in Ralph's footsteps by starring in dramas like Schindler's List and Quiz Show, Joseph opted for romantic period pieces like Shakespeare in Love and Elizabeth. It's rare to find a pair of famous brothers who have the whole Hollywood package: good looks, talent, and critical acclaim.

6. Joel and Ethan Coen
Fargo, The Big Lebowski, and No Country for Old Men are just some of the classics that the Coen brothers have written, produced, and directed together. (They even edit their films as a duo under the alias "Roderick Jaynes.") Mixing stylized violence with absurdist comedy, they have carved out a unique cinematic niche for themselves. And with several Oscars under their belts, it's safe to say the Coens are the most influential brothers in the movie business.

5. Matt and Kevin Dillon
The Dillons have quite the diverse filmography. Matt first made his mark in edgy flicks like Francis Ford Coppola's Outsiders but then moved on to funnier fare (There's Something About Mary). Kevin's big break was as a nut-job soldier in Oliver Stone's Platoon, but he's found most of his success lately on TV with Entourage. Now with that series ending, it would be great to see them combine their collective talents on a good family dramedy.

4. The Baldwin Brothers
Alec's success may have given his brothers some legitimacy early in their careers, but Stephen in The Usual Suspects and William in The Squid and the Whale both proved they have their own acting chops. Sure, maybe Daniel and Stephen are more known these days for their controversies and reality-show appearances than their chosen craft. But you'd be hard-pressed to find a more entertaining set of siblings.


3. Luke and Owen Wilson
Separately, Luke's and Owen's low-key charms and comedic timing have made them go-to guys for broad Hollywood comedies. But as their collaborations with director Wes Anderson demonstrated, the Wilson brothers are at their best when they work together. Bottle Rocket, Rushmore, and The Royal Tenenbaums, all co-written by Owen, showed that these boys are more than just laid-back jokesters.

2. Ben and Casey Affleck
Ben and Casey earn a No. 2 spot for the range they've shown over their respective careers. Both have starred in blockbusters, but they've found their greatest creative successes with smaller, more intimate films. Casey earned raves for his roles in flicks like The Assassination of Jesse James by the Coward Robert Ford, while Ben carved out a respectable directing career with Gone Baby Gone (starring Casey). Casey has now followed Ben's lead of late with the faux documentary I'm Still Here (starring brother-in-law Joaquin Phoenix).

1. Jeff and Beau Bridges
Acting is all in the family for the Bridges brothers, who got their start appearing in Sea Hunt and other TV shows with their pop, Lloyd. While the Dude may have the more high-profile career, Beau has worked steadily on the big and small screen for decades. And as The Fabulous Baker Boys proved, they are a dynamic duo when playing off each other. With their many memorable roles and jovial personae, both on and off the camera, the Bridges brothers are the gold standard of Hollywood siblings.
Don't miss the Affleck brothers' Gone Baby Gone on Sun., Sep. 25, at 1AM | midnight and noon | 11C.
Read More