Uncategorized
Movie History – Pretty Woman, Basic Instinct, and Other Movies That Changed Careers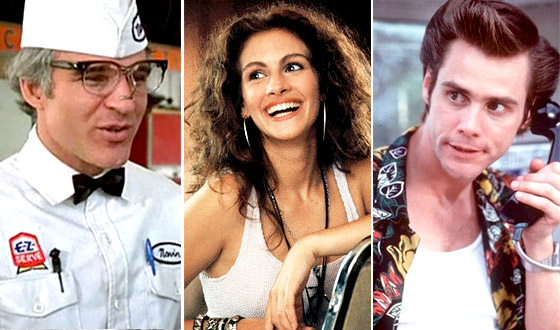 The most memorable or stereotypical typecast roles for movie stars — e.g., Bela Lugosi as Dracula or Johnny Weissmuller as Tarzan — will not be the focus of this article. Instead, it will be about the roles that either jump-started an actor's career or helped to make his or her career flourish in a new and startling way. Here are some primary examples.
Audrey Hepburn, Roman Holiday (1953)
Petite and delicate, Belgium-born actress Hepburn had only bit roles in a few obscure European films in the late forties and early fifties. It was her first American film that brought her to prominence, got her a Best Actress Oscar, and led to a decades-long career until her last film, in 1989.
Sean Connery, Dr. No (1962)
The Scottish actor has often been regarded as the greatest James Bond of all time (in six of the action films from 1962 to 1971 and another in 1983). Before his breakthrough role as agent 007, which brought him to international attention, he had floundered since 1957 in minor film and TV roles — notably as a romantic lead in the Disney live-action leprechaun film Darby O'Gill and the Little People (1959).
Dustin Hoffman, The Graduate (1967)
Hoffman's career began onstage, and then he appeared in a number of TV series, but real recognition came with his second feature film, The Graduate, where he played Ben Braddock. (The 29-year-old persuasively played a 21-year-old recent college grad.) He became a solid actor who often chose difficult and challenging roles in such films as Kramer vs. Kramer (1979) and Rain Man (1988).
Clint Eastwood, Dirty Harry (1971)
Eastwood's first of many uncredited movie roles was in Revenge of the Creature (1955). His starring role as Rowdy Yates on TV's Rawhide in the late fifties and early sixties typecast him as a cowboy, leading to his iconic Man With No Name character in Sergio Leone's trio of spaghetti Westerns from 1964 to 1966. It was his role as "Dirty" Harry Callahan, a radical vigilante San Francisco cop in the early seventies, that made him most recognizable.
Jack Nicholson, One Flew Over the Cuckoo's Nest (1975)
Jack may have become one of the most Oscar-nominated actors of all time (twelve, with two Best Actor wins), but his first onscreen role was in Roger Corman's subpar thriller The Cry Baby Killer (1958). While working behind the scenes as a writer and director, his breakthrough came as a drunken lawyer in Easy Rider (1969). It was his Oscar-winning role as a rebellious asylum patient in Best Picture winner Cuckoo's Nest that made him a star.
Jamie Lee Curtis, Halloween (1978)
Curtis, the daughter of Tony Curtis and Janet Leigh, followed her parents' footsteps after receiving a casting break in the role of stalked babysitter Laurie Strode in the first of the Halloween franchise's series of horror slashers. Future roles easily came her way after that, in Trading Places (1983), A Fish Called Wanda (1988), and the action hit True Lies (1994).
Steve Martin, The Jerk (1979)
The talented white-haired comedian perfected his routines (banjo strumming, balloon animals, juggling, and magic) at Disneyland before his work on many TV variety shows, including The Smothers Brothers Comedy Hour in the late sixties. Album releases and comic screenplays led to his long career of co-writing and acting and his first major hit film, The Jerk.
Molly Ringwald, Sixteen Candles (1984)
The quintessential teenager in John Hughes's youth comedies of the eighties was the promising redhead Ringwald (a core member of the Brat Pack). She was influential in establishing the female teen archetype for the decade with follow-up hits like The Breakfast Club (1985) and Pretty in Pink (1986).
Morgan Freeman, Driving Miss Daisy (1989)
Although he was first a dancer, stage actor, and TV-series performer, Freeman established himself as an exceptional actor known for his authoritative style and voice-overs. His breakthrough role was as chauffeur Hoke Colburn opposite Jessica Tandy in the Best Picture winner of 1989. Future starring roles included Unforgiven (1992), The Shawshank Redemption (1994), and Se7en (1995).
John Cusack, Say Anything… (1989)
In the years before 1989, Cusack's non-formulaic film career consisted of a hodgepodge of movies, such as his debut feature film — Class (1983) — and Better Off Dead (1985). However, it was his role as teen Lloyd Dobler that established him as a successful romantic male lead, which led to more-adult roles in The Grifters (1990) and Being John Malkovich (1999).
Julia Roberts, Pretty Woman (1990)
Before becoming one of the most popular American actresses of all time, toothy-smiled Julia Roberts first appeared in minor film roles in 1988, such as Mystic Pizza. Her career-launching role was in the fantasy-romance Pretty Woman, a Cinderella tale about a Hollywood hooker, which led to her becoming a major star of numerous romantic comedies.
Anthony Hopkins, The Silence of the Lambs (1991)
Prestigious British stage, TV, and film actor Hopkins has an impressive collection of movies to his credit, with both minor and major parts over many years (1968's Lion in Winter, 1980's Elephant Man, and 1984's Bounty). The one that brought an Oscar was his uncharacteristic, unnerving performance as cannibalistic serial killer Dr. Hannibal Lecter.
Sharon Stone, Basic Instinct (1992)
The former model first acted in a small part in Woody Allen's Stardust Memories (1980), but her breakthrough was opposite Arnold Schwarzenegger in Total Recall (1990). The hotly contested role that made her career, however, was as bisexual homicide suspect Catherine Tramell, which led to a Golden Globe-nominated part in Casino (1995).
Jim Carrey, Ace Ventura: Pet Detective (1994)
Carrey began his career as a stand-up comic in Canadian clubs, then brought his act to the Wayans brothers' TV show In Living Color from the early to mid-nineties, as the w
acky, masochistic, accident-prone Fire Marshall Bill. His irrepressible, extroverted, rubber-faced character in Ace Ventura made him a box-office star and led to roles in The Mask (1994) and Dumb & Dumber (1994).
Reese Witherspoon, Legally Blonde (2001)
The cute southern actress had appeared in many roles before 2001, including a part as a young girl in The Man in the Moon (1991), then a semi-nude minor part in Twilight (1998) and a part in Cruel Intentions (1999). Her acclaimed breakthrough role was as Tracy Flick in Election (1999), but the character that caused her career to begin its peak was pink-obsessed "legally blonde" Elle Woods.
Read More