Uncategorized
The Corleones Rule the Godfather Movies. Will They Win in a Godfather Showdown Online?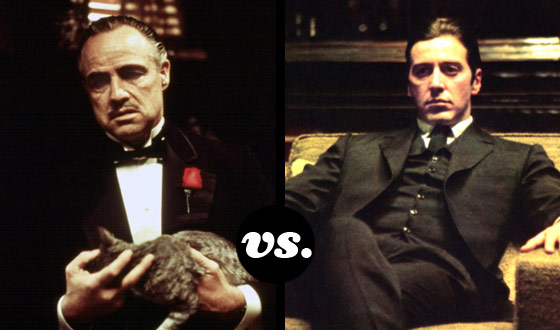 They're dark, murderous backstabbers, but you know you love the gangsters of the Godfather trilogy. And now eight Godfather mob men are battling to see who the true don is. Is Vito (Marlon Brando) strong enough to hold off his sons: Michael (Al Pacino), hotheaded Sonny (James Caan), consigliere Tom (Robert Duvall), and treacherous Fredo (John Cazale)? Or is he about to be displaced as the head of the Corleone family? This showdown isn't just for the fam: they've got more mobsters to battle it out with, including Hyman Roth (Lee Strasberg). So which of the conniving Corleones has the toughest stare, the meanest fists, the fastest finger on the trigger? Now's the time to declare your loyalty in this all-out mob war.

Check out The Godfather on Mon., Aug. 1, at 8PM | 7C, during AMC Mob Week.
Check out The Godfather: Part II on Tue., Aug. 2, at 8PM | 7C, during AMC Mob Week.
Read More