Uncategorized
Don Corleone vs. Travis Bickle? It Could Happen in the Robert De Niro Tournament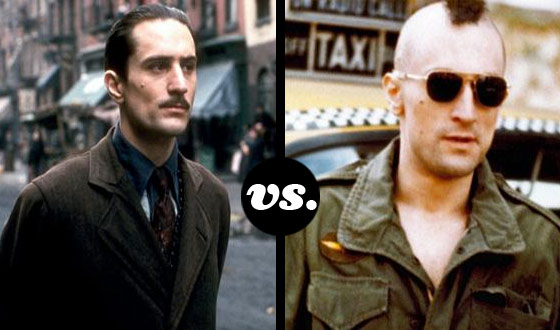 When De Niro's in town, you know to watch your back. So what happens when there are eight of him? There's an expert criminal and tough competitor in every corner of this ring. Who will dominate
depends on which flavor you like best. Will a gangster (The Godfather: Part II, The Untouchables) be the victor? Can a boxer take the title (Raging Bull), or a psychotic vigilante (Taxi Driver), or just a plain psycho (Cape Fear)? So who've you got?

Check out De Niro in Goodfellas tonight, Mon., Aug. 15, at 8PM | 7C and 11PM | 10C.
Read More