New on DVD: "Jane Eyre" and "The Bang Bang Club" — August 16, 2011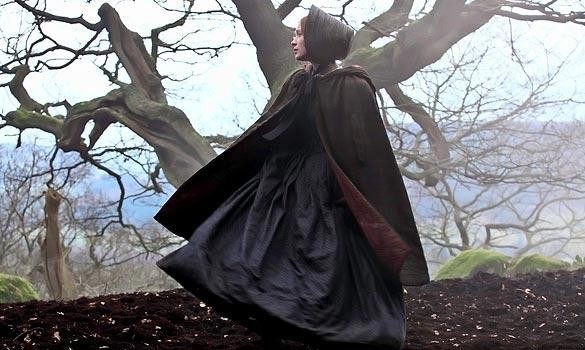 Romance on the moors and danger in the streets: In Jane Eyre, a fraught romance hides a tragic secret, while in The Bang Bang Club, the line between reporting and thrill-seeking gets blurred into invisibility; these and other films ranging from disappointments (Priest, Hoodwinked Too!) to reissues of gritty classics (The Killing) are coming this week to Blu-ray and DVD.
Jane Eyre

Cary Joji Fukunaga's adaptation of Charlotte Brontë's gothic romance stars Mia Wasikowska (The Kids Are All Right) as the titular tough-minded but plain-faced governess and Michael Fassbender (Inglourious Basterds) as the gloomy and secretive employer she falls for. Our critic found that this version of Brontë's oft-filmed "gloomy vision of class, religious austerity, and the most closely guarded chambers of the heart needs no contrasting or comparisons to earn its rightful praise."
The Bang Bang Club

Ryan Phillippe heads up the cast for this jittery, based-on-a-true-story drama about over-adrenalized photojournalists covering the frequently brutal South African street-fighting between the government and Nelson Mandela's ANC party prior to the historic 1994 election. Our critic appreciated this "affecting" film's "raw immediacy," complex morality, and also how it invoked the camaraderie of men under fire without resorting to Top Gun cliché.

The Ward

We were pleasantly surprised by this 1966-set horror
film about a woman locked in a mental ward who tries to escape once she
realizes that there's a homicidal ghost on the premises knocking
off some of the patients. While our writer thought the script was
nothing less than formulaic ("there is hardly a note…that doesn't
echo women-in-prison schlock or American psychiatric horror"), he did at
least appreciate director John Carpenter's "lean, kinetically paced,
and engaging" directing, which is more than can be said for the horror
master's last few films.
Priest

Paul
Bettany continues his steady devolution from solid period film
dramatist into bottom-drawer supernatural action-specialist in this
whacked-out futuristic flick (where "priests" like Bettany are a warrior
class standing between humanity and ravening vampire hordes) that our
critic called "an unhinged combination of Catholicism, Blade Runner,
Sergio Leone, and Van Helsing," but not nearly as much fun as that
description would imply.
Hoodwinked Too!

Several
years ago, there was a surprise animated hit called Hoodwinked that
dredged up the same ironic fairy-tale shtick that the Shrek films have
specialized in. Popular or not, it wasn't well-remembered, but in any
case, here's the sequel, with a sassy Red Riding Hood and various other
fabled characters doing the wink-wink thing. As our critic wrote, the
film is so hysterically desperate for a laugh that "it's akin to being
beaten over the head by a stand-up with a sledgehammer."
Something Borrowed

Another
direly unfunny and unromantic rom-com starring Kate Hudson, this time
with Ginnifer Goodwin as the wincingly unappealing protagonist. Our
critic was nothing short of appalled by this "hateful screed that
recklessly depicts women as either evil or merely shrewish," further commenting that
the film "exists in an alternate reality where black is white, up is
down, enemies are friends, and ineffectual, indecisive rubes are the
ideal romantic partners."
The Killing

This
1956 film noir about a $2 million heist at a racetrack and the getaway
which goes horribly awry is just about the tightest and grimmest thing
that Stanley Kubrick ever directed. The great Sterling Hayden leads the
cast of hoods in a crime story whose structure and narration are
fatalistic in their rigidity. In 2009, our critic wrote that all of
Kubrick's future obsessions are visible here in a tighter format, "under
the guise of an abstract noir that culminates in perhaps the greatest
moment of misfortune ever put to the screen." Now available in a
Criterion edition with a crisp new digital restoration and loads of
extras.
Read More