Photos
Photos – What Do Neo's Shades Say About Him? How About the Blues Brothers' Specs?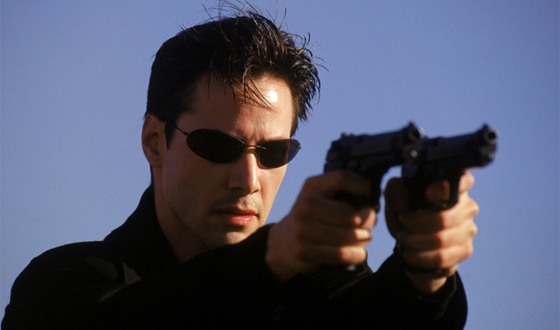 The clothes make the man, right? Well, that goes double for sunglasses, the summer accessory so ubiquitous in movies it feels like every character wears them, no matter the season, indoors or out. For Neo (Keanu Reeves) of The Matrix, The Hangover's scraggly Alan (Zach Galifianakis), or the Men in Black, a pair of shades are more than a tool for keeping the sun out of the eyes. They make a statement. So what do these guys' — and seven other movie characters' — glasses say about them? Read on for the answers.

Check out Neo's glasses in The Matrix tonight, Mon., Jul. 18, at 8PM | 7C and 11PM | 10C.
Read More