Uncategorized
Flashback Five – Leonardo DiCaprio's Best Movies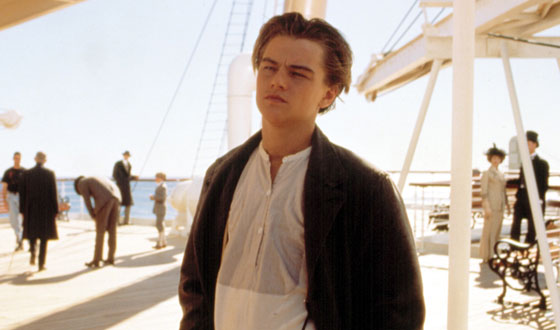 Leonard DiCaprio is all grown up. It feels like only yesterday he was the teen idol of Growing Pains, but the actor outlasted his detractors to become the greatest of his generation. Already, at mid-career, DiCaprio has continually challenged himself — racking up an impressive collection of roles in blockbusters, biopics, and gritty dramas. Which are the best? That's easy.
1. Inception (2010)
DiCaprio leads the audience down the rabbit hole in this mind-bending flick. The actor plays a cyberpunk saboteur who hacks into the brains of corporate goons. Here the mind is a trippy labyrinth, a battleground, and a prison. Constantly blurring the line between reality and fantasy, Inception is conceptual sci-fi at its very best, anchored by a seamless visual style and DiCaprio's intense performance.
2. Titanic (1997)
Ahoy! This is the ship that delivered DiCaprio to stardom, combining the fantastic acting of his previous independent roles with swooning teenage girls in a way that would make the stars of Twilight jealous. But now that the shrieks of "Leo" from tear-streaked tweens have subsided, James Cameron's $200 million blockbuster can be seen for what it always was: an all-inclusive epic that's got adventure, disaster, romance, comedy, tragedy, and nude drawing.
3. The Departed (2006)
DiCaprio stands out in an understated performance in a movie filled to the brim with outsize characters — Jack Nicholson, Alec Baldwin, and Mark Wahlberg, to name a few. There's no shortage of firepower throughout (Matt Damon co-stars, too, as does Martin Sheen), but Martin Scorcese's Best Picture-winning flick perfectly balances them all with a story that has so many twists and turns you can't stop paying attention for a single second. All in all, The Departed is the best mob movie since another Scorsese flick, Casino.
4. This Boy's Life (1993)
Aspiring young actors, you'll never be this good. Watch and weep as DiCaprio shows what a talented young brat he was, upstaging even Robert De Niro. DiCaprio gives one of his best performances as a young man desperate to escape his abusive stepfather (De Niro) — though he fears hurting his mother (Ellen Barkin). Want to know who won the acting battle? Well, who's making movies with Scorsese now?
5. Catch Me If You Can (2002)
DiCaprio is at his most charming in this retro-styled sixties fantasy from Steven Spielberg. One might guess at why the role of a jet-setting con artist who fakes his way to riches and women before he reaches the age of 19 appealed to DiCaprio. The entire movie — Tom Hanks too — is fantastic, light, and funny. The cat-and-mouse chemistry between DiCaprio and Hanks is truly a pleasure to watch.
Honorable Mentions
1. What's Eating Gilbert Grape (1993): Leo plays Johnny Depp's mentally impaired brother, Arnie, in another great early performance. The movie is truly heartbreaking and stands out as among the best work to date for DiCaprio and Depp.
2. Gangs of New York (2002): Who wouldn't want to see Leo matched up against a top-hat-wearing mutton-chopped Daniel Day-Lewis? The Scorsese-DiCaprio collaboration began with this ambitious epic set in an apocalyptic New York City circa 1862.
3. The Basketball Diaries (1995): Leo acts out the heroin-addled childhood of writer Jim Carroll in a tale of growing up too fast in New York City. You'll rarely find a more affecting movie or a better cautionary tale on the perils of drugs.
4. The Aviator (2004): As eccentric mogul Howard Hughes, DiCaprio proves he can make a Scorcese biopic in this underrated gem. The role is a tight fit, but by the movie's end you don't doubt him for a second.
5. Blood Diamond (2006): The rare movie with a cause (Buy cubic zirconia!) that works, Blood Diamond is an exciting mix of morality tale, drama, and action pic all in one.

Check out Titanic during AMC's Can't Get Enough Titanic, with back-to-back showings on Sat., Jul. 2, and Sun., Jul. 3, starting at 8PM | 7C.
Read More