Uncategorized
Do the Godfather Movies Have the Three Greatest Actors Ever? They Might.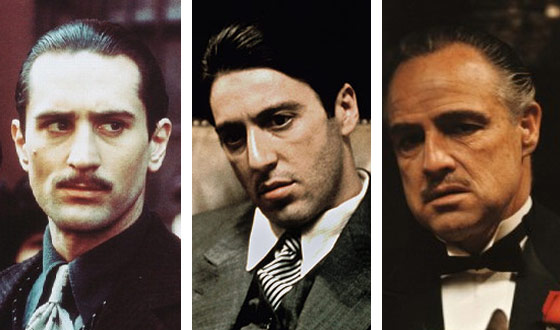 Many consider The Godfather and The Godfather: Part II two of the greatest movies of all time, but AMCtv.com fans have gone a step further: in voting on the 50 greatest actors of all time, they've ranked the films' three biggest stars — Robert De Niro, Marlon Brando, and Al Pacino — as the top three actors ever. Even Jack Nicholson, who has the most Oscar nominations and wins by any man, trails, in fourth place. But despite the supremacy of the men who've played Corleones, Nicholson, Tom Hanks, and Paul Newman aren't even far behind. Now is your chance to decide who the greatest actor truly is. And the winner is…

Check out Pacino in Scarface on Fri., Jul. 15, at 8PM | 7C.
Check out another contender, John Wayne, in The Searchers on Sat., Jul. 16, at 12:45PM | 11:45C.
Read More