Can the Potter Magic Be Replaced?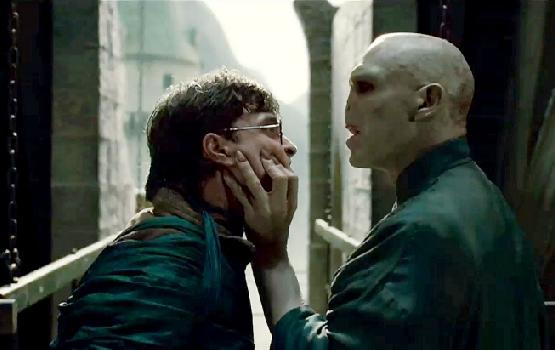 Unless you live in a hole (and who knows? You may just!), you know that this week Harry Potter and the Deathly Hallows, Part II, the latest — and last — Harry Potter film arrives in theaters, bringing to a close an eight-film series that spanned a decade. Potter fans are packing the theaters and mourning the end of Harry's adventures, because no matter how much they wave their wands, after the film, it's all over.
It's a sad moment for them, but it's a sad and interesting moment for Hollywood, too, and particularly for Warner Bros., the film studio behind the Harry Potter series. Warner now has the unenviable task of trying to find something to replace the most successful film series ever (in terms of worldwide box office grosses) and a series which features six of Warner Bros.' top ten films of all time.
I wish the studio luck, but I'm not entirely convinced they'll pull it off. In many significant ways, the Potter series is entirely unique in recent film, and the elements of its success may not be repeatable. Here's some of what Potter has that most film series don't — and won't:

1. So many films: There are eight Potter films, out of seven
Potter books (the final book was split into two movies), which makes
Potter one of the longer film series in recent history. There are
existing film series with more installments — James Bond comes to mind,
as does the Star Trek series — but the majority of film series
struggle to make it to film number three (See: The Chronicles of Narnia, or the Matrix movies). And almost no long-running series has what the Potter series has:
2. No production pauses, reboots or recasting: There
are 22 James Bond films over 44 years, which have included six
different actors in the lead role and at least two significant
production pauses to the series, including the current one (due to the
woes of the MGM studio). There are eleven Star Trek films, which
includes three separate casts (Original Series, Next Generation, Reboot)
and a seven year pause between 2002's Nemesis and 2009's reboot.
Star Wars has six films, with two separate (human) casts and a sixteen
year production pause. Batman: six films, four Batmen, one reboot, one
significant production pause. And so on.
Potter, in contrast, has
eight films all completed in a decade, with all the same cast save for
one role recast because of the death of the actor. Much of the crew has
been consistent as well, including the same director for the last four
installments (David Yates) and the same screenwriter Steve Kloves writing
seven of the eight scripts. That sort of consistency in a major film
production may be unique in modern times, and has allowed Warner to
rely on the series as a major economic engine. Which brings us to the next
point:
3. Scarily consistent (and high) returns: The lowest-grossing Potter film, The Prisoner of Azkaban,
pulled in $250 million domestically. The average Potter gross is $286
million. Year in, year out, Warner Bros. could set its financial clock
to the Potter grosses, which is not something all film series can boast.
The Star Trek film grosses, for example, range from $250 million to $43 million, with
the average gross being $92 million, making it far less
reliable for Paramount than Potter's been for Warner. (The Bond films
have a similar range, but the five-decade length of the series skews the
box office reports.) This sort of consistency is due to something
Potter had which other series can't often rely on:
4. A significant, established fandom:
Harry Potter was a cultural phenomenon long before the films arrived on
the scene, and even now the films are seen as an adjunct to the "real"
story of the books — something which almost never happens because films
generally become the template for the cultural imagination (see: The Wizard of Oz).
Other books-to-movies have fandoms as well, of course; just ask the
makers of the Twilight films, or those currently making the Hunger Games
films — or any comic book series you care to name. But the Potter fans
cut across both age and gender, and make that fan base wide and deep.
And there's one final thing Potter has that many film series don't:
5. It has an end: Meaning
that Harry Potter's story goes somewhere and means something, and the
film series has a shape to it, rather than being an open-ended thing
that exists simply to feed money into a studio at irregular intervals
and which eventually peters out from anomie. We can thank J.K. Rowling
for that; one, for tying up her book series so definitively, and two,
for retaining the rights to Harry in such a manner that Warner Bros.
can't just keep going on without her. Good for her, and good for her
series (and its fans).
Now you see why it'll be hard for Warner
Bros. to make the magic happen again. But don't feel too bad for the
studio. It still has the next Batman film to look forward to.
Read More