Interviews
Q&A – Cameron Diaz Talks Timberlake, Tough Times for Hot Chicks, and Being the Bad Teacher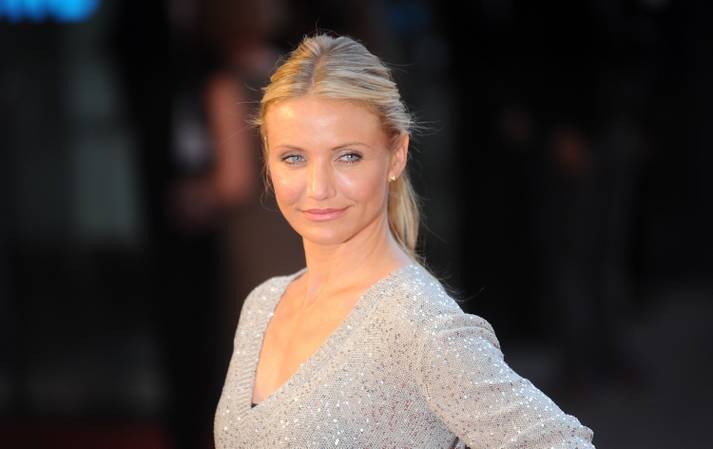 What with budget cuts, staff layoffs, and falling test scores, our nation's public-school system had enough problems before Cameron Diaz's Bad Teacher arrived on the scene. The jaded blonde vixen takes on an optimistic principal (John Michael Higgins), a horny gym teacher (Jason Segel), and an irrationally clean-cut middle-school instructor (Justin Timberlake) in the deranged black comedy from Walk Hard director Jake Kasdan. Before the school bell rang, Diaz spoke to FilmCritic.com about playing awful characters, finding sugar daddies, and the teacher who messed with her as a little kid.
Q: I can't think of the last time you've actually played such an unlikeable character. Is there a freedom that comes with playing someone this awful?
A: Totally. I mean, there's no reason to try and get anybody to like her. [Laughs] She doesn't even like herself. Clearly! Truthfully, she doesn't like anything, and that was very liberating. You don't have to put out any sunshine for it.
Q: But then your character is surrounded with impossibly optimistic characters as a way to balance the tone and find the humor of the situation.
A: Right; exactly. And that's the wonderful thing about the spirit of J.A.M.S., or John Adams Middle School, where I teach. That was their whole thing — being as enthusiastic as possible — and my character, Elizabeth, was just thinking, "Are you kidding me? This is hell for me. This is where I come to sleep. Everybody, be quiet! I am busy!" [Laughs]
Q: Almost everyone in the cast has a distinct memory of an experience with a teacher who made them feel uncomfortable and who has really stuck with them. Do you have such a memory?
A: I do. I had a teacher who wasn't very nice to me. She didn't like me, and she'd try to call me out in class for nothing, really. She'd also try to give me life lessons.
Q: Because they really stick at that age.
A: Right. I was just sort of, "Woman, what are you talking about?" But she was trying to do it more as a way of trying to embarrass me. Or maybe that's just what it felt like when I was that age. But I also grew up with parents who treated me like a person, like an actual human being instead of just a kid. So when I met this teacher, it actually was like, "Really? You are going to talk to me like that?"
Q: I also found it interesting that you played Elizabeth like the ultimate con artist, and the only time she woke from her uninterested haze was when she was able to work a con on some unsuspecting naïve teacher.
A: Oh, well, that was the best part about her because that was the only effort she ever makes. I look at Elizabeth as being in a time of economic crisis. She's looking for a man who can take care of her, and there aren't that many guys like that who exist anymore.
Q: Certainly not in the education field.
A: Well, definitely not in education. [Laughs] But it used to be easier for hot girls to find someone who would give you a credit card and a car and let you stay in their fancy house. It doesn't happen that often anymore. So she is really having to work. Times are tough. She still has to work at school. So when she suddenly sees an opportunity to mess with people in the place where she feels captive, she lights up, gets ready, and becomes the evil person she was meant to be.
Read More