New on DVD – Sucker Punch and Barney's Version – June 28, 2011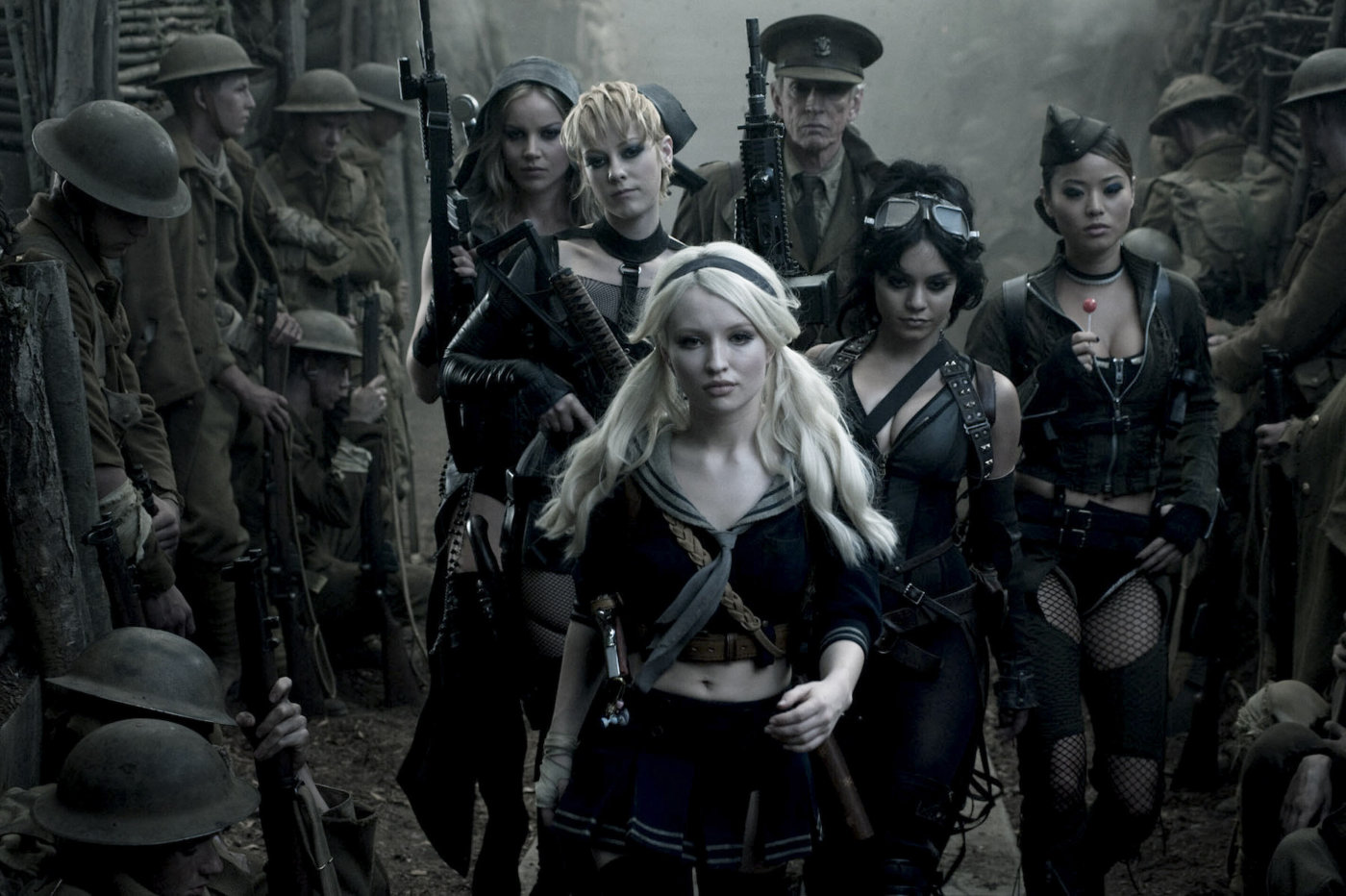 Wild girls and angry old guys: Zack Snyder pulls every trick out of his overflowing SFX goodie bag for the guilty-pleasure Sucker Punch, while Paul Giamatti effortlessly owns the screen as a sarcastic ranter and possible murderer in Barney's Version. These and other films you might have heard of (Beastly, 3 Backyards, Season of the Witch) are coming this week to Blu-ray and DVD.
With pulpy extravaganzas like 300 and Watchmen to his credit, upcoming Superman director Zack Snyder has an over-the-top aesthetic all his own. In this psychedelic heavy-metal fever-dream, a girl imprisoned in an insane asylum wages fantastical warfare inside her head against steam-powered German zombie soldiers, dragons, and orcs. "Prepare to be wowed," said our critic, "Also get ready to be confused, inspired, and disappointed — if ever so slightly."
Paul Giamatti won the Golden Globe for his stellar work in this adaptation of Mordechai Richler's dark-hearted and time-skipping novel about an aging, womanizing Canadian producer who just might have murdered his best friend. Our critic thought that while the sprawling drama "may not be particularly original … it deserves respect for the way it gives each character a measure of importance, enabling some reflection on how the smallest act and word can change life's course."
A triptych drama slowly unfolding over the course of one long and not
particularly eventful day in a highly average suburban neighborhood,
Judy Berlin director Eric Mendelsohn's second feature stars Edie Falco
and Elias Koteas as, respectively, a housewife obsessed with the movie
star down the road and an embittered businessman so lost in life he
can't board his plane for a routine trip. Meanwhile, a little girl gets
lost on the way to school. Our critic liked the mix of tabloid-fodder
story and subtle technique, writing that the "hazy, moody atmosphere
throughout this trio of odd encounters suggests nothing short of Raymond
Carver penning pieces for Us Weekly."
Being apparently incapable of turning roles down, Nicolas Cage now
appears in full-grime mode for this medieval adventure where he plays one of
two knights (Ron Pearlman's the other) who have ditched the Crusades,
only to end up being hired to transport an accused witch to the
monastery where she'll be put on trial. "While not the worst film in
Cage's recent rash of paycheck opportunities," our critic wrote, "it is
indicative of how far the once mighty have now fallen."
A film that came and went this year in the blink of an eye, Beastly
is a tween pic about an egotistic jerk of a guy who gets cursed by a
witch so that his looks are deformed. Our critic said: "Pitched at the
level of second-grade girls and populated with enough false
sentimentality, damaging romantic myths, and vulgar teen stereotypes to
set them on the wrong course for life, the movie is a crippling exercise
in lumbering obviousness and crude identity theft." But can the hero
find true love with Vanessa Hudgens?
Read More