New on DVD – June 7, 2011 – True Grit and The Company Men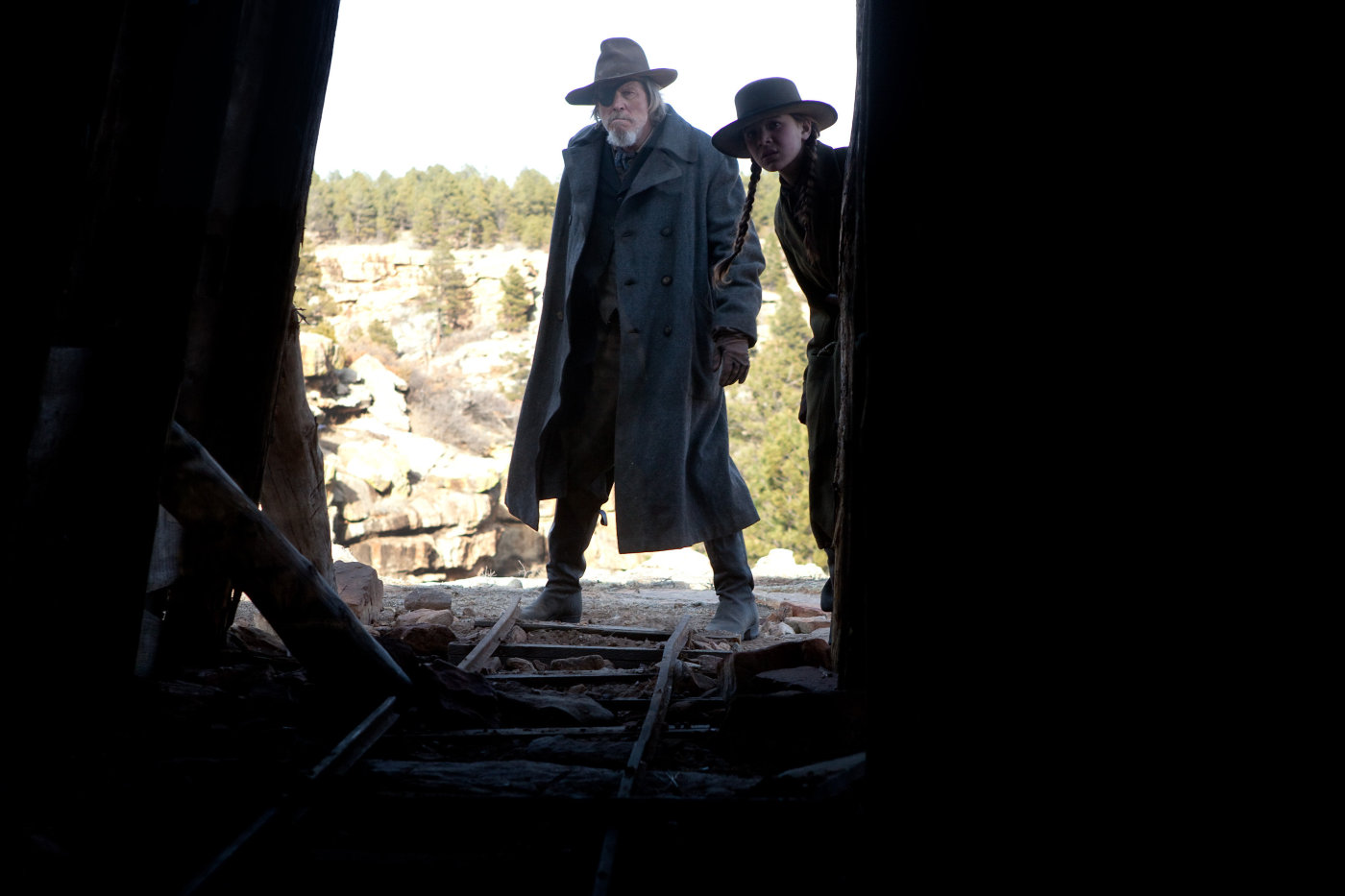 The Wild West and the long unemployment line: Jeff Bridges redefines grizzled in the Coen brothers' True Grit remake, while Tommy Lee Jones and Ben Affleck head up an all-American cast in the Great Recession drama The Company Men. These and other cinematic items ranging from a Korean psychosexual thriller (The Housemaid) to the new Mike Leigh (Another Year) and yet another Adam Sandler film (Just Go With It) are coming this week to DVD and Blu-ray.
True Grit

Having showed that they knew their way around the grit and tussle of Texas and guns and evil deeds in No Country for Old Men, Joel and Ethan Coen took another break from their signature snark to serve up this adaptation of Charles Portis's Western novel, previously filmed in 1969 with John Wayne. Jeff Bridges straps on the spurs to play Rooster Cogburn, a drunken old bounty hunter who helps a teenage girl find the man who murdered her father. The film was nominated for ten Oscars. Our critic called it an "old-fashioned, classically told Cowboy Movie — and a darned good one."
The Company Men

John Wells's unfairly ignored recession drama tracks the spiritual and physical toll that a massive layoff at a Massachusetts shipbuilder takes on both the fired and the lucky survivors, while also delivering a critique of villainously uncaring 21st-century management. Ben Affleck heads up a strong cast that includes Tommy Lee Jones, Kevin Costner, and Chris Cooper. Our critic was lukewarm in his praise, writing that the "actors make the film worth seeing but its 106 minutes of super-soap-operatic crises drag on."
Another Year

In this Oscar-nominated ensemble drama from Britain's Mike Leigh
(Happy-Go-Lucky), he presents four seasons in the life of a
preposterously happy and well-adjusted couple — Tom (Jim Broadbent) and
Gerri (Ruth Sheen) — who let all manner of wastrels into their lives,
from Tom's somnambulistic brother to Gerri's manic mess of a co-worker (Lesley Manville). "Another Year doesn't land with Leigh's
best work and inarguably leans on some of his standby moves," our critic
wrote, "but everything here is produced with genuine feeling and unerring wisdom."
The Housemaid

In Korean filmmaker Sang-soo Im's perverse thriller, a somewhat clueless young housemaid goes to work for a fantastically rich and cold-blooded couple, catching the eye of the husband and inspiring the jealousy of the pregnant wife. It all begins as eroticized Hitchcock and ends up
somewhere south of French art-house surrealism, dashed with more than a
little Harold Pinter. Our writer appreciated Im's balancing of
"ferocious melodrama" and "bold, sumptuous direction."
Just Go With It

Adam Sandler plays a plastic surgeon with a penchant for pretending to be married in order to pick up women. The still-working Jennifer Aniston plays his assistant, who agrees to be his fake wife so that Sandler can pick up a Sports Illustrated model in the guise of an actress. The result "isn't entirely evil," according to our critic, who, after noting
the film's "nasty jokes" and "heinous narration track," nevertheless concluded that it is
ultimately a "sneaky little charmer."
American: The Bill Hicks Story

The controversial comedian Bill Hicks (1961-1994) receives an elegiac tribute in a documentary that features a wealth of archival footage and interviews with friends and family. Although our critic didn't care for the film's overly positive tone (the "sort of blatant whitewashing and aversion to tough subjects that Hicks would decry as cowardice"), he thought it remained a "well-produced, visually buoyant ode made by two fans and ready-made for Hicks's preexisting fan base."
Carancho

With a title that translates as "vulture," this Argentine drama centers on an ambulance chaser (Ricardo Darín) who's trying to get out of his bottom-feeding life but gets sucked in deeper after starting a bad-idea relationship with a drug-addicted ambulance driver (Martina
Gusman). Our critic thought that director Pablo Trapero's work here
brought a "tight and moody" feel to some "derivative" material.
When We Leave

In Feo Aladag's affecting debut film, a Turkish woman and her son escape from her abusive husband in Istanbul. Fleeing to Berlin, she finds not refuge but even more punishment and abuse from a tightly knit community. Our critic enjoyed the film's ability to elevate the "characters and story above the two-dimensional stereotypes that are usually littered throughout most dramas of tradition, especially those dealing with the Muslim faith," but thought the film was "sadly hampered" by its concluding tragedy.
Sanctum

Anybody who went to the movies during a period of about six months in 2010 saw the trailer for this James Cameron-produced 3-D film a minimum of ten times, and it still didn't look interesting. Supposedly based on a true story, it's about a group of explorers who go spelunking in an impossibly deep cave in New Guinea and get stuck in the cave. We termed the whole clichéd mess "Neil Marshall's Descent without the albino cannibals running around eating the cast — though such flesh feasting
would be a welcome respite from the ridiculousness on hand."
Rubber

You think that's just a tire rolling down the road in Quentin Dupieux's
highly strange nightmare allegory of a film? Nope, it's a
tire that has telekinetic powers and uses them to go on a killing spree.
Such a gonzo exercise in strange could have been its own reward but
for the director's desire to wrap all of it in a ponderous film-within-a-film package that sucks much of the joy out of it and, according to our writer, "shows about as much respect for the audience's intellect as an adult might show a drunken toddler fidgeting with a blowtorch."
Read More