Uncategorized
Flashback Five – Kevin Costner's Best Movies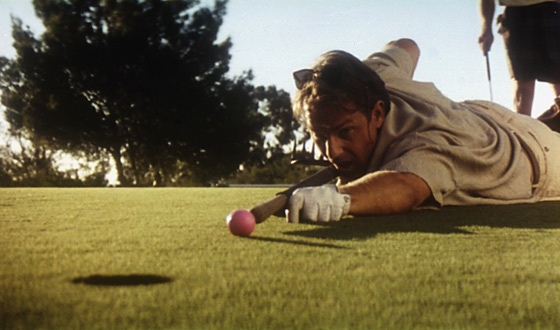 For all Kevin Costner's high-profile work — JFK, Field of Dreams, Dances With Wolves — he's pretty much the opposite of the scene-stealing star. Costner's always been at his best as the hardworking Everyman. He's even got the rugged good looks for it. But, even so, his star quality is unmistakable. Want some hard evidence? Check out these, Kevin Costner's best movies.
1. Dances With Wolves (1990)
This three-hour epic was destined to bomb — before it became an unexpected hit and took all the top Oscars, including Best Picture. Costner starred in and directed the flick, which is a textbook example of great storytelling that transports viewers to another time and place. And it comes with a modern edge; by the last reel, audiences were doing what had once been unthinkable: cheering on the Indians.
2. Bull Durham (1988)
Bull Durham doesn't take the game too seriously (these are the minors, remember?), but Costner's first baseball flick is still one of the best sport movies ever. That's mostly thanks to the love triangle between an over-the-hill catcher (Costner), a young pitcher (Tim Robbins), and a baseball groupie (Susan Sarandon), who, contrary to convention, is happy to treat men like meat. Yes, this is a love story — but a good one. Besides, the foulmouthed
baseball humor is the next best thing to sitting in the dugout.
3. The Untouchables (1987)
Costner's Eliot Ness is a white-bread lawman so self-certain that he might even have drinkers believing his crusade for Prohibition is a good idea. The movie boasts an all-star cast and tremendous performances from Robert De Niro and Sean Connery. But just as Ness is the composed leader who binds together his T-men, Costner is the calm center that holds together this decadent gangster drama.
4. Field of Dreams (1989)
Please don't pretend you haven't said "If you build it, he will come" a hundred times. And why not? This fable remains a magical tribute to the American pastime that also shows what people did before the advent of fantasy sports. You won't find a sport movie as touching or anything as evocative of just what made baseball America's sport to begin with. Not unless you can build a magical baseball diamond of your own.
5. Tin Cup (1996)
Costner and Bull Durham director Ron Shelton essentially updated their baseball flick and created this charming comedy. While it doesn't have the most original premise, it works: Costner is fantastic as a former golfer gunning for one last moment of glory and a woman, and Rene Russo (the woman in question) might even be better. In any case, their chemistry is unmistakable. By the time they arrive at the climactic U.S. Open, Tin Cup does the impossible: it makes watching golf fun.
Honorable Mentions
1. A Perfect World (1993): In this Clint Eastwood pic, Costner flips the script as a charismatic fugitive bonding with the boy he kidnapped. Costner just gets creepier as the movie rolls along.
2. Silverado (1985): Costner straps on his six-shooter for the first time in this fun, quick-witted ensemble Western that pumped new life into the genre when it — like non-synthesizer-based music — hit a rocky patch during the mid-eighties.
3. JFK (1991): In Oliver Stone's interpretation of the Kennedy assassination, Costner brings to life an erroneously upstanding version of Jim Garrison, imbuing him with moral zeal. But the flick also contains can't-miss performances from Tommy Lee Jones, Gary Oldman, Joe Pesci, and Kevin Bacon.
4. Wyatt Earp (1994): This biopic of the famed lawman dueled with Tombstone at the box office (and lost), but no matter. This Western is good and worth watching again for Costner's nuanced take on the Western staple.
5. Fandango (1985): Before it was an overpriced means to getting advanced movie tickets, it was a character-driven coming-of-age drama. It shows that even on a limited budget Costner's star quality shines through.

Check out Costner in Tin Cup on Fri., Jun. 17, at 5PM | 4C, as part of AMC's Crazy About Golf.
Read More