Uncategorized
Flashback Five – Your Top Clint Eastwood Movies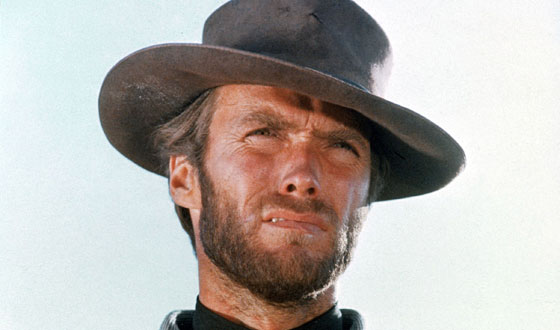 Whether you're a fan of rogue cops or cowboy outlaws, Clint Eastwood movies have exactly what you need. But which Clint flick is your favorite? Here at AMCtv.com, fans have been voting on just that. Feel like seeing Clint in action? Tomorrow, Sat., Jun. 11, check out the entire Dollars trilogy, starting with A Fistful of Dollars, at 5:30PM | 4:30C, as part of AMC's Crazy About the Man With No Name. Now check out what you ranked as the actor's ten best.
1. Dirty Harry (1971)
After a tense standoff, this urban crime pic edged out all other Eastwood flicks with AMC voters. And with good reason — who doesn't love a charismatic cop who shoots first and asks questions later? Not at all surprisingly, there's something Western about this iconic outlaw role. John Wayne even wanted the part. Eastwood beat him out.
2. The Good, the Bad and the Ugly (1966)
Eastwood made a ton of Westerns, but you ranked one above the rest: The Good, the Bad and the Ugly, a classic with endless betrayals, a treasure hunt, and the shoot-out to end all shoot-outs. But the Sergio Leone pic is more than a retread: humble ingredients have been transformed into something epic that transcends the genre.
3. Unforgiven (1992)
Eastwood's dabbled in the darker side of Old West life on many occasions, but Unforgiven is the most affecting instance, as voters ranked it his second-best Western. The flick uses Eastwood's persona to superb effect as an aging outlaw wrestling with his violent life. But this Oscar-winning effort is more than a riveting commentary on violence: the movie is fantastic, period.
4. For a Few Dollars More (1965)
Lightning strikes twice with this sequel that you ranked higher than the original, A Fistful of Dollars. And no wonder: it offers a more intricate story. Once more, Eastwood is the steely Man With No Name, but there's lots more fun to be had when he joins forces with Lee Van Cleef (later to gain fame as the Bad) and a villainous gunslinger with a thing for sadism and pocket watches.
5. In the Line of Fire (1993)
Fresh off Unforgiven, Eastwood returned to action movies with this Wolfgang Petersen flick that voters think highly of. With less shooting and more psychological thrills, In the Line of Fire uses Clint in a believable manner, as a Secret Service agent at the end of his career. But Clint isn't the only big-time performer here: co-star John Malkovich is sublimely creepy as a would-be assassin.
Honorable Mentions
6. Escape From Alcatraz (1979): This flick is most notable for Eastwood's performance and its realism. After all, it was filmed on location, in Alcatraz. Voters recognized the authenticity, ranking Clint's prison pic No. 6.
7. Million Dollar Baby (2004): After a long time in the director's seat, Eastwood returned to acting. AMC's voters agree that his powers hadn't dulled a bit. The movie won Best Director, Picture, and two more Oscars (plus an acting nomination for Clint).
8. Gran Torino (2008): You think highly of Eastwood's attempt to redefine the term "grumpy old man." And, yes, he's at his curmudgeonly best in what is, to date, his last acting role.
9. Play Misty for Me (1971): Voters ranked Eastwood's first foray into directing as his ninth-best pic. But debuts aside, Clint also stars as an all-night D.J. who has to defend himself from a psychotic fan in this tense drama.
10. A Fistful of Dollars (1964): Voters may not rank A Fistful of Dollars quite as high as its successors, but the movie that introduced the Man With No Name still gets the No. 10 spot.

Read More