Rose Byrne As Talia al Ghul and Nine More Casting Picks for Nolan's Next Batman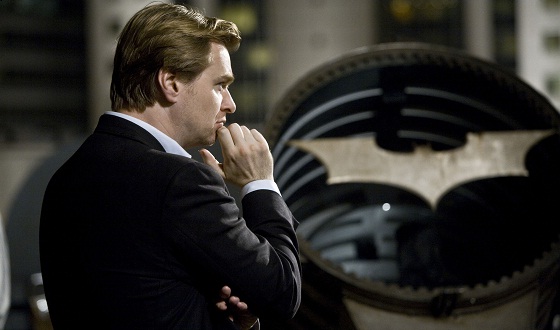 It may be the middle of the summer movie season, but all the comic-book-film buzz is on next year's Batman flick. Completing the trilogy that Christopher Nolan began with Batman Begins, The Dark Knight Rises has been the source of much casting news and speculation. If you've been following the comic-book-movie column over on FilmCritic.com, you know that Anne Hathaway has been cast as Selina Kyle (a.k.a. Catwoman), while Tom Hardy will be playing Bane. But what about the rest of Batman's rogues' gallery? Join us as we play armchair casting director and offer our suggestions for who should play some of Batman's most memorable villains.



Anna Faris As Harley Quinn
Few Batman villains are as beloved as Joker's deranged sidekick Harley Quinn. While it's safe to say we won't be seeing Joker on the big screen again anytime soon, a Harley appearance isn't all that far-fetched. Perhaps Harley could turn up as an Arkham Asylum therapist obsessed with the Clown Prince of Crime. Warner Brothers could do worse than to cast the hilarious Faris as Harley. Plus the fact that she's blonde will quiet the fanboys who need everything in the movies to be exactly like the comic books.

Bill Hader As Egghead
Okay, maybe the cheesy pun-loving villain from the sixties Batman TV series doesn't exactly fit into the current gritty movies. But in honor of the late, great Vincent Price, who brought Egghead to wonderfully campy life on TV, we'd cast expert impersonator Hader for at least a cameo. He does a great impression of Price's macabre mannerisms and distinctive vocal cadence. Plus Hader's already gone as bald as James Carville. It would be truly — wait for it — egg-cellent casting.

Guy Pearce As Riddler
Fans have been clamoring for Batman to unravel Riddler's puzzles ever since Batman Begins kicked off the current franchise, in 2005. Since then, everyone from Johnny Depp to the Dark Knight Rises star Joseph Gordon-Levitt has been rumored for the role. While Jack Sparrow seems unlikely, a reteaming of Pearce with his Memento director, Nolan, is long overdue — and would help us to forget Jim Carrey with a blender on his head in Batman Forever.

John Lithgow As Ventriloquist
Among the many oddball Batman villains, Ventriloquist is one of the weirdest. Mild-mannered Arnold Wesker carries out his reign of terror via Scarface, a puppet dressed like a twenties gangster. If treated seriously, as he was on the excellent Batman animated series, Ventriloquist could be downright creepy. You couldn't do better than Lithgow, the master of barely repressed nuttiness.

Michael Chiklis As Calendar Man
Yes, Calendar Man is an obscure villain who bases his crimes entirely around the days of the week. (Batman villain names are nothing if not on the nose.) But the idea of a villain who plans his mayhem around specific dates could be chilling if treated with the same gravity given to Scarecrow and Joker. Chiklis could bring the edge he gave to The Shield. Surely Marvel will lend him out: it's not like anything is happening with the third Fantastic Four movie.

Mickey Rourke as KGBeast
KGBeast is a Russian assassin with the physique of a pro wrestler. Who else could pull off that but the man who played both Ivan Vanko in Iron Man 2 and a washed-up eighties choke holder? Rourke clearly has the build, oddball edge, and skills with a cartoonish Russian accent that the role requires. While the idea of a Russian super-villain tearing it up in Gotham is a little crazy, his name alone makes it worth a go.

Michael Fassbender As Dr. Kirk Langstrom
Fassbender, who gave us a dashing Magneto in X-Men: First Class, has the chops to play the brilliant, obsessed scientist whose research into bats transforms him into the hideous Man-Bat. Like every great Batman villain, Dr. Langstrom has a tragic origin story — he transforms his own wife into a hideous monster as well — and Fassbender could bring the same sense of tragedy as he did to Magneto's quest for mutant superiority.

Philip Seymour Hoffman As Penguin
Comic-book fans know that the Penguin is far more than just the sewer-dwelling fish-gobbling grotesque Danny DeVito played in Batman Returns. As Gotham's chief crime boss, Penguin would fit in perfectly in the current gangland-focused story line. Philip Seymour Hoffman's name has been bandied about to play the role for good reason — few actors possess the gravitas and, uh, physical presence to portray the diabolical Oswald Cobblepot.

Rose Byrne As Talia al Ghul
Rumor has it that Miranda Tate, the character played by Marion Cotillard in The Dark Knight Rises, could turn out to be Talia, the daughter of Batman Begins villain Ra's al Ghul. While Cotillard would be great as Talia, X-Men: First Class star Byrne could also slink into her leather jumpsuit in future films in the event that Talia is absent from The Dark Knight Rises.

Timothy Spall As Mad Hatter
Mad Hatter is one of those oddball Batman villains who sounds silly on paper but is in fact pretty terrifying. Under Nolan's direction, he could make for a chilling addition to the Batman movies. Spall, best known as Peter Pettigrew from the Harry Potter franchise, gets the nod for the role for one simple reason: he looks exactly like Jervis Tetch.

Watch Christopher Nolan's Batman Begins on Wed., Jun. 22, at 8PM | 7C and 11PM | 10C.
Read More