Video
Watch Full War Movies Online Starring Gary Cooper, Elizabeth Taylor and James Cagney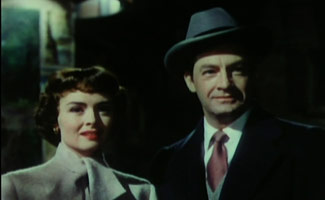 War is hell, but watching war movies can be a hell of a good way to remember that Memorial Day is more than a three-day weekend and the official start of barbecue season. And AMCtv.com is here to help, offering four classic war movies online in full-screen HD.
The cost of war is apparent in A Farewell to Arms. Based on Ernest Hemingway's novel about his WWI experiences, the movie juxtaposes the intense romance between a wounded ambulance driver (Gary Cooper) and a Red Cross nurse (Helen Hayes) with the brutal caprices of wartime violence. Combat America is narrated by Gone With the Wind star Clark Gable, who enlisted in the U.S. Air Corps in 1942 and was assigned to work on a recruiting film while flying combat missions from an RAF base in England. The result is a vivid you-are-there look at life during wartime.
That's just the beginning of the war movies available at AMCtv.com. Set immediately after the end of WWII and loosely based on a short story by F. Scott Fitzgerald, The Last Time I Saw Paris stars a radiantly young Elizabeth Taylor as the daughter of an American expatriate. She marries a war reporter and aspiring novelist (Van Johnson), but both find adjusting to postwar life harder than they imagined. Last but not least there's Blood on the Sun, led by James Cagney, who plays a crusading journalist who exposes a plot by Japanese warmongers, proving that the pen truly is mightier than the sword, especially when wielded by a tough-guy movie star.
You can watch all four of these movies online, at AMCtv.com, so check them out today!

AMC's War Heroes Weekend, a four-day Memorial Day marathon of war movies, starts Fri., May 27, at 8PM | 7C, with Patton.
Read More