Top Ten Movies Critics Hated But Audiences Loved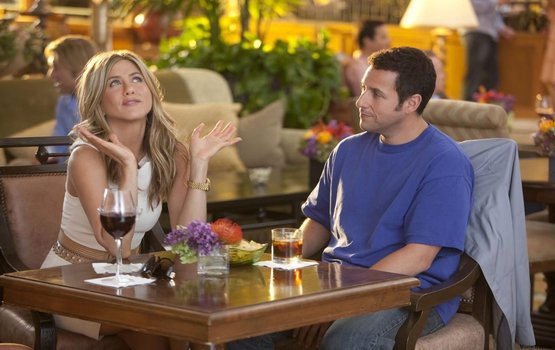 Plenty of movies leave critics smitten, yet fail to win over audiences. That's not so mysterious: great art often goes unappreciated. But what about when the opposite is true, when a crummy movie makes heaps of money even though it's a crummy movie? It happens all the time. Well, ten times at least, and here they are. It's like being named Most Likely to Succeed even though all the teachers hate you. Or losing the electoral college and winning the popular vote. Are the pros elitist and out of touch? Are the unwashed masses too indiscriminate? We report. You decide.
10. Patch Adams
Rotten Tomatoes score: 23 percent; Box-office gross: $135,026,902
Robin Williams is currently getting raves for his role in Bengal Tiger at the Baghdad Zoo on Broadway, but not so long ago he was the subject of eye rolling and worse. Critics cringed at his portrayal of a proudly unconventional doctor who charms patients with goofiness. Yet audiences materialized, perhaps hoping for a laugh riot rather than a deeply false "inspirational" drama. Roger Ebert actually expressed a desire to spray the screen with Lysol.
9. Sleeping With the Enemy
Rotten Tomatoes score: 23 percent; Box-office gross: $101,599,005
Julia Roberts had been crowned fickle America's latest sweetheart — Pretty Woman came out the previous year — when she starred in Joseph Ruben's thriller about an abusive husband who drives his quivery-lipped spouse to fake her own death. The new screen queen pulled in a good audience, and she even got a bit of love from reviewers. The script, on the other hand, was called everything from relentlessly formulaic to stupid and implausible.
8. Lara Croft: Tomb Raider
Rotten Tomatoes score: 19 percent; Box-office gross: $131,168,070
Millions of gamers can't be wrong, can they? Yes, they can, according to critics, who complained that the film was dopey, tedious, nonsensical, or all three. Yet nearly a decade after its release, it's still one of the highest-grossing video-game-to-film adaptations (and that field gets more crowded every day), even though its star was nominated for the Golden Raspberry. Adding insult to injury, poor Angelina Jolie — when will she catch a break? — lost to Mariah Carey for her role in Glitter.
7. Just Go With It
Rotten Tomatoes score: 18 percent; Box-office gross: $102,663,608
The most recent film on the list doubtless looked good on paper. It features the sporadically charismatic Adam Sandler and Friends alum Jennifer Aniston. It was based on Cactus Flower, which critics rather liked. But reviewers found little to admire in this romantic-comedy stink bomb. One compared it to watching a bad sitcom that never ends. Another found it idiotic even by (the stars') usually low big-screen standards. Audiences, on the other hand, left reasonably happy.
6. Sex and the City 2
Rotten Tomatoes score: 15 percent; Box-office gross: $95,347,692
Although not appreciably worse than Carrie and company's first feature, this eagerly awaited — and enthusiastically trashed — sequel may have simply been the wrong film at the wrong time. By 2010, rich-lady problems like what do when one's marriage to a billionaire has lost its sparkle, or how to cope when the nanny goes braless, didn't seem quite so adorable. Reviewers called it crass and a bloated mess. Sex and the City fans reacted by knocking back a cosmo or six and going to see it anyway.
5. Pocket Monsters: Mewtwo Strikes Back!
Rotten Tomatoes score: 14 percent; Box-office gross: $85,744,662
If ever a film came complete with a built-in audience, it was this one. Pity the parents bullied into accompanying hordes of Poké-mad youth as they raced screaming into the multiplex, attracted at least partially by the promise of free trading cards. And pity the critics, who were baffled and annoyed by the lousy animation, the heavy-handed storytelling, and the questionable life lessons imparted by the titular pocket monsters and their trainers.
4. Cocktail
Rotten Tomatoes score: 14 percent; Box-office gross: $78,222,753
Last summer, a co-owner of Apothéke, in downtown Manhattan, poured liquor on the bar and set it aflame, resulting in a huge fireball and his subsequent arrest. So apparently the noxious effects of this mysteriously popular Tom Cruise vehicle are still being felt. The film, which also featured Bryan Brown and Elisabeth Shue, may have simply been ahead of its time. Two decades after its release, bartenders enjoy an unprecedented level of admiration, though as cheflike mixologists, not jugglers.
3. The Blue Lagoon
Rotten Tomatoes score: 12 percent; Box-office gross: $58,853,106
The teen dream team of Brooke Shields and Christopher Atkins was catnip to spectators. Who can resist lithe young things in skimpy outfits frolicking on a gorgeous island paradise? Film critics — that's who. Some may have softened toward the flick in recent years, as memories of the excruciatingly silly dialogue fade, leaving only admiration for Néstor Almendros's lush cinematography. If it's any comfort to the cast and crew, the 1991 sequel was greeted with even more contempt.
2. The Last Airbender
Rotten Tomatoes score: 6 percent; Box-office gross: $131,772,187
M. Night Shyamalan seemingly peaked in 1999, when The Sixth Sense wowed viewers and critics alike. Immediately thereafter, his star began to dim; none of his later films garnered nearly as much praise. Shyamalan's latest effort sent reviewers scrambling for adjectives harsh enough to convey their disdain. And M. Night can't even blame the screenwriter, since he was the screenwriter. Yet the legion of fans of the Nickelodeon series on which the movie was based simply could not stay away.
1. Christmas With the Kranks
Rotten Tomatoes score: 5 percent; Box-office gross: $73,780,539
It's possible that the crowds flocking to this Jamie Lee Curtis-Tim Allen misfire simply decided that holidays are about suffering and holiday movies should be no exception. They went, and they paid, but judging from the audience reactions — fewer than half gave the film a favorable rating on IMDb — they weren't thrilled about it. The professionals were no more enamored, practically groaning in unison at its witlessness, with one calling the film as tasteless and stale as last year's cheese log.
Read More