Uncategorized
Flashback Five – Sean Penn's Best Movies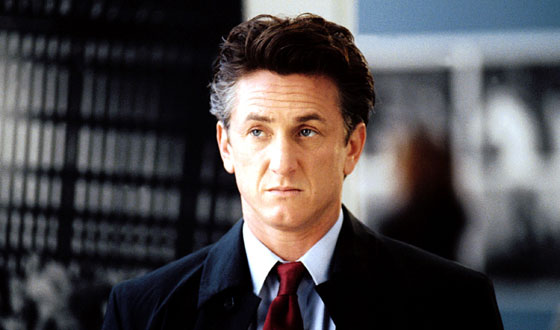 Casting a movie? Have a part for a stoner high school student? A gay community leader? A death-row inmate? Sean Penn's your guy — he'll run circles around those parts. This Sun., May 8, at 7PM | 6C, check out Penn's talents for yourself in AMC's Premiere Event: The Interpreter. Before then, why not dig into the rich roles of Penn's past and see which are the greatest?
1. Mystic River (2003)
Penn's portrait of grieved father Jimmy Markum is devastating. But more unsettling still is how his emotionally destroyed dad gradually morphs into a monster: you know, the kind who thinks he's operating with the best of intentions. It's a tough line for an actor to walk, and Penn hits his mark. Both he and director Clint Eastwood are at their absolute best here. No wonder Penn won a Best Actor Oscar and Eastwood was nominated for Director.
2. Sweet and Lowdown (1999)
You don't often think this: Sean Penn, comedian. But even when he's playing it deadpan, he can be hilarious. In this Woody Allen comedy, Penn is a socially awkward but artistically brilliant musician who forever stands in the shadow of his idol, Django Reinhardt (Michael Sprague). That the character — who spends his free time shooting rats in the junkyard — is also a send-up of Penn (clobbering photographers) adds another layer of satire to the film.
3. Dead Man Walking (1995)
Penn is remarkable as a convicted killer on death row. No, he's not really innocent, he doesn't have a heart of gold, and he doesn't find God. Lest viewers' heartstrings get tugged too strongly by Penn's stirring portrait of a complicated man, the movie introduces his victims' families and shows his brutal rape and murder in unsparing detail. Part of the power of Penn's performance is that his character remains a complex human being, trying to come to grips with his life and death.
4. Fast Times at Ridgemont High (1982)
No matter how many Oscars he wins, Penn will never outlive his role as high-school burnout Jeff Spicoli. Nor should he want to. You know him; you love him. He's the prototypical California dude, forefather to Bill and Ted. He lives in a skunky cloud of marijuana. He orders pizza in class. Even in a classic movie with a great ensemble cast, Penn manages to stand out.
5. Milk (2008)
In a change of pace from his hard-bitten roles in Mystic River and Dead Man Walking, Penn plays upbeat city supervisor Harvey Milk — the first openly gay man elected to political office. The movie documents Milk's transition from closeted Republican to outspoken proponent for gay rights in San Francisco. Milk could have relied on the usual biopic boilerplate, but Penn turns him into more than an inspiring symbol. He's a real human being who, almost to his own surprise, becomes a part of history.
Honorable Mentions
1. The Interpreter (2005): This underrated political thriller with Nicole Kidman explores intrigue (and assassination attempts) at the United Nations. No wonder the humanitarian internationalist Penn couldn't say no: the movie is filmed on location, within the corridors of the U.N.
2. At Close Range (1986): Christopher Walken as Sean Penn's father makes a certain poetic sense. Unfortunately, this father is a criminal who will eat his children alive to earn a buck — prompting a tense Oedipal showdown between two acting powerhouses.
3. Hurlyburly (1998): Penn excels as the Über-entertaining Eddie — the motormouthed, coke-addled conscience of an ensemble of Hollywood bottom-feeders played by A-listers like Kevin Spacey, Meg Ryan, Garry Shandling, and Anna Paquin.
4. Carlito's Way (1993): In one of his greatest achievements, Penn enters the world of Al Pacino — the gangster flick — alongside Pacino himself and very nearly steals the show as a scheming lawyer. Also of note: his perm is one of the greatest movie hairstyles ever seen.
5. 21 Grams (2003): Penn is the emotional center of this jigsaw puzzle of a movie as a guilt-ridden man with another man's heart, desperate for redemption. Though not the most uplifting movie you'll find, 21 Grams is well crafted and well acted.

Read More