Uncategorized
So What If Ivan Drago Killed Apollo Creed! Does That Make Him Rocky's Toughest Foe?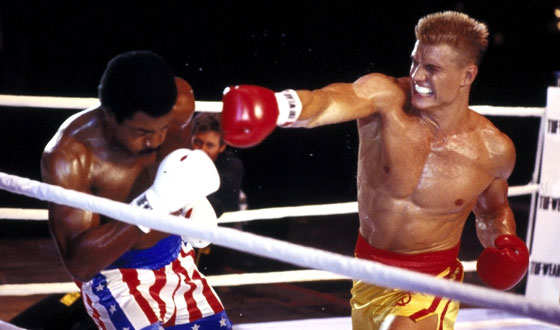 Any Rocky fan knows Apollo Creed (Carl Weathers) stood tall against Rocky (Sylvester Stallone), but was put to rest (literally) by Ivan Drago (Dolph Lundgren). But does that mean Drago — not Creed — is the toughest of Rocky's opponents? AMC viewers don't think so — they've voted Creed as the biggest thorn in Balboa's side. But is he really tougher than Ivan Drago (Dolph Lundgren), ranked No. 2? And what about Clubber Lang (Mr. T), whom you ranked No. 3, the only man ever to KO Rocky (though Rocky does win on their second go-round). And for that matter, how about Thunderlips (Hulk Hogan), Mason "The Line" Dixon (Antonio Tarver), and Tommy Gunn (Tommy Morrison)? You know Rocky's the greatest, but now is your chance to choose: which opponent truly pushes the Italian Stallion to the limit?

Check out four Rocky flicks on AMC today, Wed., May 25, beginning with Rocky II, at 3PM | 2C. Rocky III airs at 5:30PM | 4:30C, Rocky IV at 8PM | 7C, and Rocky V at 10PM | 9C.
Read More