Uncategorized
Q&A – X-Men: First Class's Nicholas Hoult on Mutants, Makeup, and the Future of Mad Max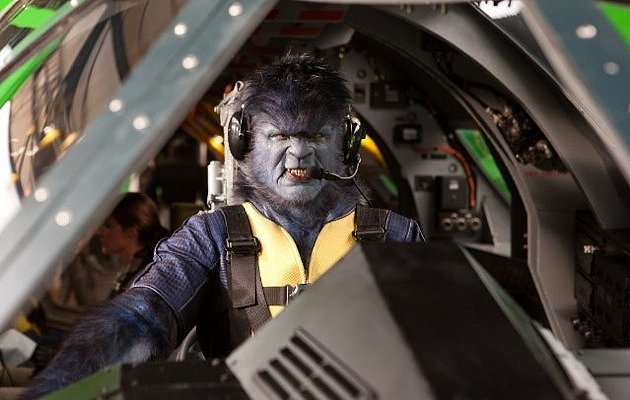 Young Nicholas Hoult first turned heads by trading verbal spars with Hugh Grant in the heartfelt 2002 dramedy About a Boy. Since then, the gifted actor has alternated between contemplative awards contenders (A Single Man) and muscular popcorn adventures (the Clash of the Titans remake). Hoult hopes his latest picture will be a balanced combination of the two. Matthew Vaughn's X-Men: First Class reboots the Marvel superhero franchise by telling an origin story centered around the Cuban Missile Crisis. Hoult plays genius scientist Hank McCoy, whose mutant abilities turn him into the fuzzy blue Beast. We talked with Hoult about auditions, makeup techniques, and his role in yet another prequel — the upcoming Mad Max: Fury Road.
Q: When you first auditioned, were you specifically trying out for Beast, or did you just want to be involved in an X-Men movie?
A: This one actually was reading for Beast, specifically. And it came up very late in the game. I actually was down in Australia, where we were beginning to work on Mad Max. But that got delayed, so I called my agents and told them, "I need a job." [Laughs] They sent me to tape for X-Men. I prepared as best I could, auditioned, and was called in to perform a screen test.
Q: Were you aware of these characters from the original Marvel comic books or from the first three X-Men movies?
A: I actually watched an X-Men cartoon when I was little. And while I was aware of Beast from the third X-Men movie, I definitely wasn't trying to play that character. Initially, my big concern before the audition was working on my best American accent. [Laughs] But I really started to research the character once I learned I'd gotten the part. I read as many of the comics as I could get my hands on and watched the films again. We worked from that.
Q: It's true: there are decades of X-Men comics you can use as research. Did you dig deep into those volumes, or did you really just want to focus on what was in the script?
A: Oh, I think it's always important to have notes from outside the script so that if the script changes you can say "This doesn't work" or you can add things. Even if most of it doesn't end up onscreen, it's good to have the knowledge in your head so that you are prepared and you have a sense of the character outside of the scenes that are written in the script.
Q: Beast's alter ego, Hank McCoy, is a brilliant scientist, giving him a Jekyll and Hyde complex. Which side of that coin intrigued you more?
A: [Laughs] Well, the intellectual side is something I can kind of relate to, being tall and lanky, yet not being anywhere near as intellectual as Hank. I did have a lot of fun playing with all of the scientific jargon that comes with the character, but his intellect is just staggering. As for the physical side of the character, it's always fun to be given a physical goal and be told you have to be strict with your body to get in shape.
Q: Can you also talk about the decision to largely avoid using CGI when transforming into a hairy blue beast?
A: Even though I'm wearing a big fat mask and the makeup, and you can't see a single inch of my body, there are still human characteristics and a soul that we show that maybe wouldn't be there with CGI.
Q: What can you tell me about Mad Max?
A: Mad Max, from what I know, is supposed to start in January in Australia. We'll just wait and see. George Miller is simply one of the most intelligent people I've ever been lucky enough to work with, and with Tom Hardy down as Max it's going to be fantastic.
Read More