Photos
Photos – Charlton Heston? Bruce Willis? Which Veteran of War Movies Has the Most-Decorated Roles?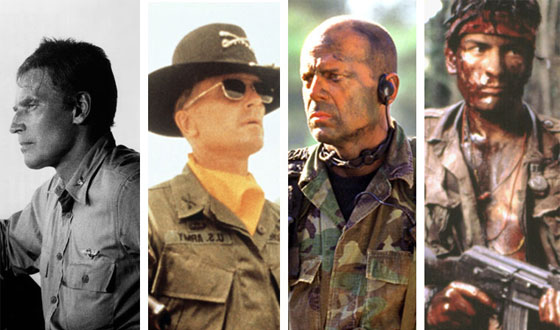 Maybe it's their I-mean-business gazes. Maybe they look good in hats. Or perhaps they've proven themselves to be combative — both on and off the set. Whatever the reasons, many actors have prolific war-movie résumés. Somewhere along the line, casting directors had lunch and decided guys like Charlton Heston, Robert Duvall, and John Wayne (along with seven others) should appear in uniform often. Memorial Day is the right time to find out which of these actors makes the most upstanding soldier. So which actor's war-movie history earns the most stars? Let the ceremonies begin!

Check out Charlton Heston in Midway on AMC tonight, Mon., May 30, at 8PM | 7C and 11PM | 10C.
Read More