Press
Movies, the Mob and Sex… Peter Bart Dishes on His Days at Paramount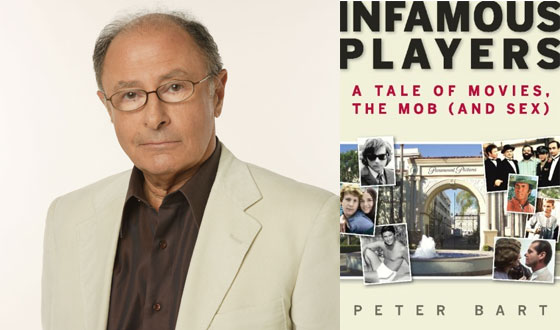 A sexually-repressed Francis Ford Coppola's dalliance in soft-core
and movie mogul Robert Evans's mob ties are just a couple of the juicy tales that
Peter Bart shares in his new memoir, Infamous
Players. Many of you may know Bart from his days as a co-host of AMC's Shootout, but Variety's former editor-in-chief made his name as an industry insider with a front-row seat
to one of Hollywood's most licentious eras. From 1967 to 1975, Bart served as Vice President
of Production at Paramount under Bob Evans — yep, the same Bob Evans
immortalized in the 2002 documentary The
Kid Stays in the Picture.
But according to the New York Times, Bart "offers his own, more incisive
versions of Evans's most hyperbolic stories" with Infamous Players. (After seeing Evans's take on events,
who would have thought that was possible?) So for those who can't
get enough of the sordid details about the raucous, rebellious filmmaking scene of the late '60s and early 70s, Bart's book may prove to be a treasured tome.
His self-proclaimed foray "to the dark side" allowed him to play an integral
part in the making of some of the most iconic films ever: The
Godfather, Chinatown, and Rosemary's Baby to name a few.
Read More