New on DVD – The Mechanic and The Other Woman – May 17, 2011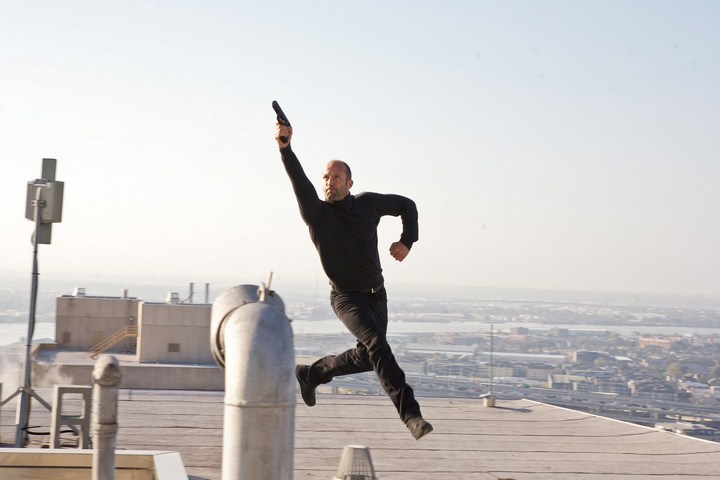 Assassins-for-hire and a homewrecker without a clue: Jason Statham and Ben Foster fire many, many guns in The Mechanic, while Natalie Portman sulks through The Other Woman; these and other films of a mostly spooky nature (The Rite, Vanishing on 7th Street, The Roommate) coming this week to DVD and Blu-ray.
The Mechanic

In this remake of the 1972 Charles Bronson revenge classic, Jason Statham plays a hired killer who takes his victim's son (Ben Foster) on as protégé to help with his guilt over, you know, all the murders. We thought that Foster's "powder keg of Method rage" paired well with the "stone-cold Statham" for a fast-moving film that was "straightforward, but enjoyable, pulp."
The Other Woman

Playing the younger second wife of a wealthy lawyer, the other woman of the title (Natalie Portman) is bored, fed-up with raising her stepson, and generally despised by most people in her husband's circle, including his vengeful ex-wife. Our critic had mixed opinions about this film from Don Roos (The Opposite of Sex), a "mostly-sharp, sometimes-baffling comedy of manners" that ultimately "pulls a few punches in the interest of keeping the darkness from overwhelming the comedy."
The Rite

"If audiences were archeologists," our critic wrote about this gloomy, would-be Exorcist-style
chiller about a wayward priest assigned to train with a veteran
exorcist (Anthony Hopkins), "they might be able to find the value —
entertainment, intellectual, spiritual — in this otherwise ridiculous
sacramental mess."
Vanishing on 7th Street

Like a Twilight Zone
episode that didn't have any clever twists or thought-provoking
insights on the human condition, this undercooked film starts with
several disparate characters (Thandie Newton, Hayden Christensen, John
Leguizamo) finding that except for them and a few others, everybody else
in the city of Detroit has suddenly vanished. They all gather together
in a bar to ward off the shadows that are relentlessly picking off the
survivors, in a film writer thought "[displays] a paucity of imagination
that's at first mystifying and eventually insulting."
Daydream Nation

The
premise is simple: high school girl (Kat Dennings, Nick and Nora's
Infinite Playlist) has an affair with teacher (Josh Lucas). The result,
is nothing much to look at, says our critic, even with some impressive
cinematography and Dennings's charming performance: "It will likely make
you daydream about better movies."
The Roommate

One of the Gossip Girls shows up in this Single White Female
retread that our critic thought "fails on every level, barely sincere
enough to present a coherent story and almost never sufficiently campy
to make the dire goings-on engaging on any level." Also, Billy Zane
plays a professor.
Read More