New on DVD – May 3, 2011 – The Green Hornet and The Dilemma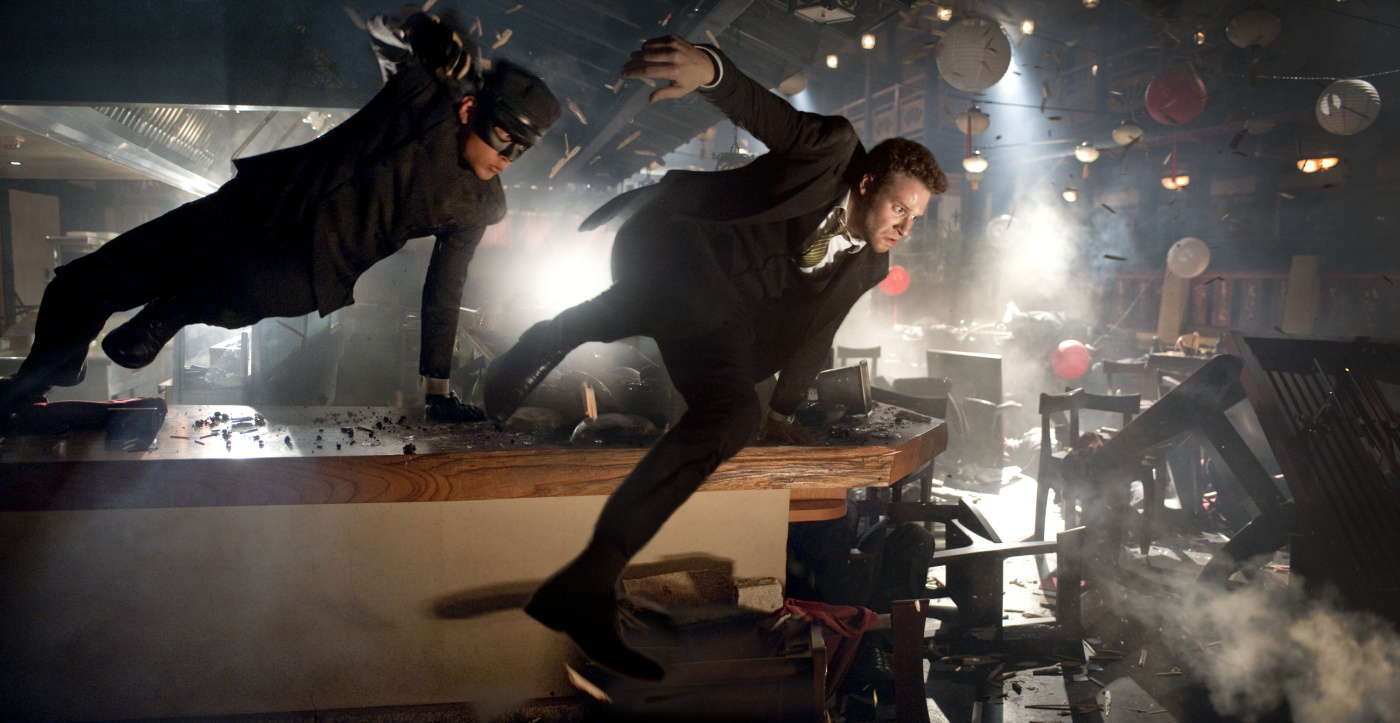 Deceptions galore: Seth Rogen dons the black mask to hide his real identity while dispensing justice to evildoers in The Green Hornet, while in The Dilemma a man must decide whether to divulge a secret about his best friend's wife. These films and more are coming this week to DVD and Blu-ray.
The Green Hornet

The latest adaptation of a classic comics property finds Seth Rogen playing a millionaire playboy who is unwittingly forced into becoming a crusading superhero after the death of his newspaper-magnate father. His transition to responsibility is eased by his having access to an awesome superhero mobile, closets of weaponry, a fearsome sidekick (Kato!), and (of course) a black mask. Our critic said the film has "nothing that is quite perfect" but thought that "in this hodgepodge of creativity […] there is unbridled zest and an almost innocent sense of joy."
The Dilemma

Vince Vaughn and Kevin James star in this Ron Howard comedy about best friends who work and do just about everything together. This friendship is tested when one of them (Vaughn) discovers that his buddy's wife (Winona Ryder) has been cheating on him. The dilemma: does he tell? Our writer thought the film to be a "touch and go" affair that drags on "until it collapses into bromance clichés," with Vaughn (as usual) providing its few sparks of comic wit.
A Somewhat Gentle Man

In this deadpan comedy from Norway, Stellan Skarsgård plays a stoic ex-con who is released from a long prison sentence and tries have some semblance of a normal life. The broken remnants of his family and gang all want something from him, but it's not clear that he's prepared to give any of them anything. Our writer liked Skarsgård's wry performance in particular, calling the film a "curious and cold little comedy about people withdrawing from life and how (and if) they decide to return to it."
Smiles of a Summer Night

Ingmar Bergman's 1955 comedy (believe it or not) follows a group of four men and four women through a tangled mess of love and betrayal in turn-of-the-century Sweden. This film finally brought Bergman attention from a worldwide audience, even though its witty script was quite different from the brooding morality tales that made him an art-house favorite in later years. We called it an "enjoyable film, mixing comedy with just the right amount of poetic weight." Now available in a special Blu-ray edition from Criterion.
Read More