Tribeca Film Festival 2011 – More Indie Titles, Same Big Stars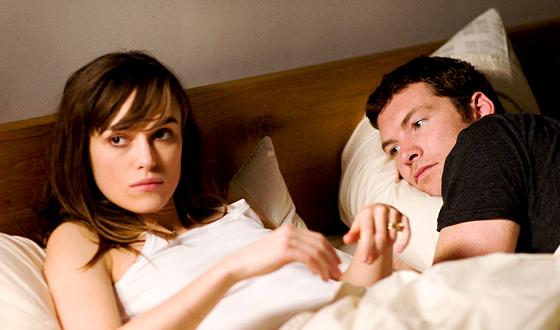 The Tribeca Film Festival is in its tenth year now, and it finally seems to be settling into its identity quite nicely. The early years of the fest featured a lot of glitz and glamour — the Star Wars prequel Attack of the Clones and Mission: Impossible III are but two of the big Hollywood titles that premiered there — mixed in with an almost impossibly huge lineup of obscure indie titles. This year's slate favors the indie side of the equation but takes care to keep things more manageable.
That's not to say there won't be plenty of star names at Tribeca. Among the premieres at this year's festival will be Massy Tadjedin's relationship drama Last Night, which features Keira Knightley and Avatar's Sam Worthington, as well as the Will Ferrell-starring Everything Must Go, a gentle comedy-drama first seen at the Toronto Film Festival. Even the elusive Sean Penn will be in town — appearing at a post-screening discussion of Love Hate Love, a documentary he executive-produced about three families ravaged by the effects of terrorism, a film that is sure to resonate at Tribeca, since the festival itself was started by Robert De Niro, Jane Rosenthal, and Craig Hatkoff in the wake of the September 11 terrorist attacks to help revive downtown New York.
Road trips seem to figure prominently in many Tribeca titles this year: Michael Winterbottom's Trip, an improv comedy starring Steve Coogan and popular British actor Rob Brydon, has been leaving early audiences in stitches at the Toronto and London Film Festivals. In a more dramatic vein, Mateo Gil's beautifully shot Western Blackthorn marks the return of American playwright-actor-director Sam Shepard as a leading man: he plays an aging Butch Cassidy who decides to stop hiding out in the mountains of Bolivia and attempts to make his way back to the U.S. Meanwhile, the touching documentary The Swell Season follows Glen Hansard and Markéta Irglová, the real-life lovers and musical partners whose 2005 collaboration, Once, won an Oscar, as they hit the road with their music, only to find disillusionment and heartbreak.
Speaking of documentaries: over the years, these have proven to be the most critically successful films at Tribeca, and this year's crop looks promising. Chief among the lineup is the opening-night film, Cameron Crowe's Union, which charts the musical collaboration of Elton John and Leon Russell. Another musical documentary sure to attract lots of attention is GOD Bless Ozzy Osbourne, a portrait of the legendary heavy-metal rocker.
In addition, the prolific Alex Gibney, whose 2005 Tribeca premiere, Taxi to the Dark Side, won a Best Documentary Oscar and who also had one of last year's most-talked-about docs, Client 9: The Rise and Fall of Eliot Spitzer, returns with Catching Hell, which tackles the phenomenon of the obsessive sports fan by following one unfortunate Chicagoan who managed to catch a fateful ball during a decisive Chicago Cubs championship game.
Perhaps the most telling example of how the festival has evolved over the years can be seen in the choice of the closing-night film. Three years ago, the closing-night gala had the massively budgeted CGI studio pic Speed Racer — a nice high-profile get for the festival, perhaps, but also a film that had nothing to do with the neighborhood or the independent-filmmaking spirit Tribeca purported to celebrate. This year's film is Newlyweds, a modestly budgeted romantic comedy directed by and starring Edward Burns, a fest regular and — perhaps most importantly — a longtime Tribeca resident.
Click here for more on Tribeca Film Festival 2011.
Read More