Spring 2011 Science Fiction in Review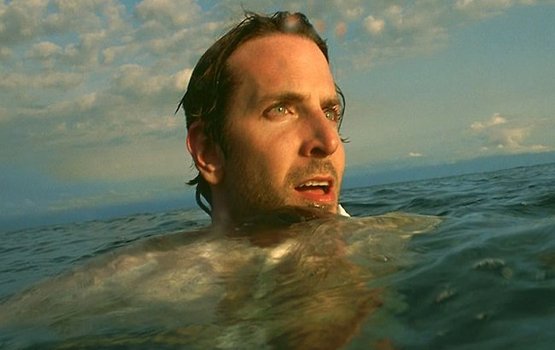 The summer movie season gets its (unofficial) start next week, when Thor, the first of the year's big-budget comic-book flicks, thunders its way into theaters. Before it does, let's do a brief recap of our surprisingly science-fiction-heavy spring and look at how the genre did in the theaters.
The short answer is this: it did all right. Two science-fiction films are in the year's current top ten: Battle: Los Angeles and Limitless, which are at numbers six and eight, respectively, while The Adjustment Bureau and I Am Number Four bubble just under the top ten, at numbers twelve and thirteen. However, none of these films cracked the $100 million box-office mark, which stands as the informal border for blockbuster territory, and — with potential blockbusters like Thor and new installments of Pirates of the Caribbean, The Hangover, and Kung Fu Panda on their way in May — Battle and Limitless won't stay in the top ten for very long (and if they do, man, oh, man, is Hollywood ever in trouble).
Some further thoughts on spring's science-fiction films, listed in order of their domestic-box-office success.
Battle: Los Angeles ($82.6 million): I personally thought that this film might have had a chance to do better, but it was plagued by poor reviews. While that didn't keep away the film's core audience of young men, it stopped the film from going beyond them. The film made back its $70 million production budget at home, and its $200 million worldwide box office is good but not inspiring. Don't wait up nights for the sequel.
Limitless ($74 million): Limitless made less than Battle: Los Angeles, but then it also cost substantially less to make ($27 million,
according to Box Office Mojo), got decent reviews, and showed that
Bradley Cooper could open a movie that did not involve him being hung-over. So in the abstruse calculus used to determine what's a hit and what's not, Limitless is a clear if modest success.
The Adjustment Bureau ($61 million): This film has a geeky core of a science-fictional idea surrounded by a hip and cool exterior. Call it Mad Men meets Dark City. It was marketed less as sci-fi and more as a conspiracy thriller. Considering Matt Damon's and Emily Blunt's fan bases, this was not a bad thing to do. With a $50 million budget, this stands as a modest success and was also good news for Damon and Blunt, whose previous high-profile films (Green Zone and The Wolfman) did not exactly set the box office on fire.
I Am Number Four ($54 million): This film, aimed at Twilight's core audience, cost slightly more to make ($60 million) than it brought in, which is not good, but it was also rather explicitly intended to be the first film of a series, which makes its underwhelming performance worse in the grand scheme of things. It's fair to call this film a
disappointment.
Source Code ($44.6 million): This film represents a leveling up for Moon director Duncan Jones in terms of production budget and star power, and it worked out pretty well for him. The film was well reviewed, made back
its budget, and is still in theaters. Don't be entirely surprised if some
studio gives him a $100 million budget to play with sometime soon.
Paul ($36 million): This humorous film starring an alien is by science-fiction nerds, for science-fiction nerds, and, as such, has done science-fiction-nerd business, opening up with $13 million and trundling on agreeably from there. It didn't quite get back its $40 million production budget, but this is likely to have a long and happy life on home video, so I don't think anyone's terribly upset.
Sucker Punch ($35.8 million): It was a very bad thing for director Zack Snyder when this pet project got thumped at the box office by Diary of a Wimpy Kid: Rodrick Rules. With an $80 million production budget and an underwhelming overseas box office, this qualifies as an out-and-out flop. Snyder's going to survive it — he's already at work on the new Superman movie — but he's probably sweating bullets. If his Superman doesn't fly, it's back to cheap horror films for him.
Mars Needs Moms ($20.8 million): At least Snyder can take comfort in knowing he didn't make a historic flop, as the filmmakers of this animated film did. That Mars cost $150 million to make and had a $7 million opening weekend qualifies it as a catastrophe. Just ask ImageMovers Digital, the animation house responsible for it: Disney announced it would shut it down the day the film opened. That's rough.
So spring science fiction in 2011: good, not great. Now let's see what summer has in store for us.
Read More