Uncategorized
Q&A – Saoirse Ronan and Eric Bana on Hanna, Replacing Twilight, MMA, and the Joys of Parenting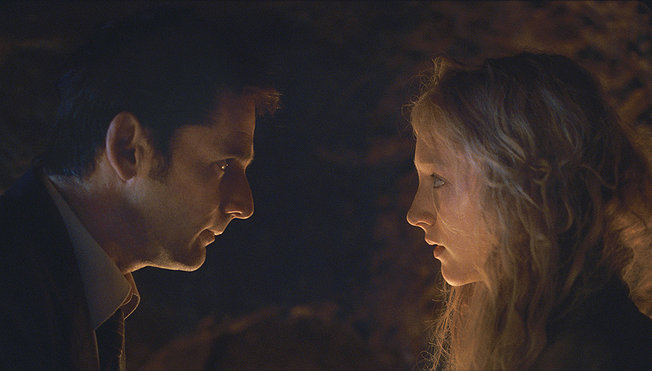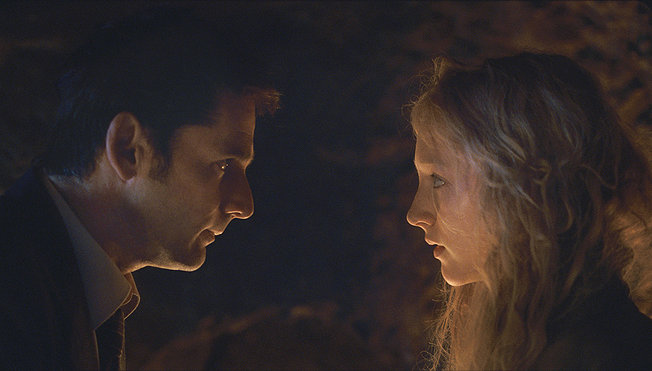 Hanna isn't your normal father-daughter drama. Joe Wright's dizzying and dangerous action thriller instead tells the not-so-sweet story of an ex-CIA operative (Eric Bana) who shapes his only daughter (Saoirse Ronan) into a flawless killing machine. Together, they go after the vindictive government leader (Cate Blanchett) who's hell-bent on eliminating these rogue agents. Sounds vicious, but Ronan and Bana couldn't have been sweeter as we sat down to discuss Twilight, James Bond, mixed martial arts, and that moment when you realize the world is a terrible place.
Q: Saoirse, you kick so much rear end in this film.
Saoirse Ronan: That's such a great way to put it!
Q: Your character, Hanna, has a very good chance of knocking off Twilight's Bella Swan as the top female role model for teenage girls.
SR: That has always been my hope. No, I'm kidding. But I really do hope that she becomes [a role model]. You are never really sure how things are going to work out and what kind of style that people are going to latch onto. But Hanna is a fantastic female character, especially for young women, because she is strong. And this wasn't made sexy or anything like that. It was quite elegant in its style and in her style. She is a very naïve and innocent little girl who just happens to be a cold-blooded killer.
Q: If they offered you the role of James Bond, would you take it?
SR: Of course I would. That tux? I could totally rock it.
Q: Eric, you have children. Did you connect to the film's underlying theme of preparing your children for that day when they finally leave the nest and have to tackle the evils of the world on their own?
Eric Bana: Oh, yeah, I saw it like that. To me, it was a loss-of-innocence story for young people, but it also addressed, for adults, that point in our lives where we suddenly go, "Wow, the world can be a big, ugly place." That can happen at all different ages, and I loved that about his story.
SR: And I know I felt exactly the same way when I was making the film. I thought it captured what a normal teenager goes through around this time. All teenagers want to rebel a little and break away. But I think you are always going to want to go back to your parents for that safety they provide.
Q: Do either of you have action heroes from other films whom you like to emulate when you are going through your fight sequences?
EB: I actually look to draw inspiration from athletes and real sporting people. This had a mixed-martial-arts component, which I hadn't done before, and the stunt guys filled my head with a lot of pretty gruesome YouTube stuff that was quite handy. [Laughs] Some of the UFC stuff that I hadn't seen before.
Q: Franchises are the rage in Hollywood today. Did you ever have discussions with Joe Wright about where Hanna's story could go?
SR: No, but I have been thinking about it a lot these past few days. I don't know if they are planning on doing a sequel. I guess we'll have to wait and see how it does. But I'm not quite sure, to be honest. What do you think?
Q: I thought the film told of a singular mission, but there are an endless stream of killers the shady government could send after you.
SR: That's true. If we could make it as detailed and as layered as this film, then maybe it could work.
Read More